Kerala responds to Karnataka's request; provides 10,000 anti-rabies vaccine shots
While the Kerala government provided 10,000 shots of anti-rabies injection and 2,000 vials of immunoglobulin injection, Tamil Nadu responded by providing 5,000 vials of anti-rabies injection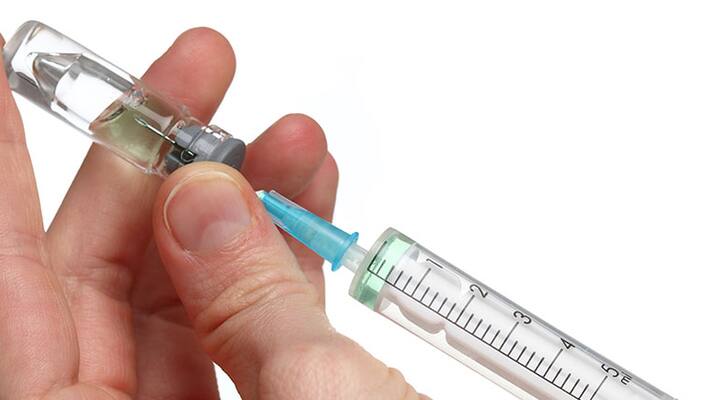 Bengaluru: Karnataka State Drugs Logistics and Warehousing Society (KSDLWS) has received 10,000 anti-rabies vaccine vials from the Kerala government. The latter gave the vaccine after manufacturers remained cold for three tenders floated by KSDLWS.
Karnataka, which faced a shortage of the vaccine, had requested Kerala, Tamil Nadu and Telangana to help in procuring the drug.
While the Kerala government provided 10,000 shots of anti-rabies injection and 2,000 vials of immunoglobulin injection, Tamil Nadu responded by providing 5,000 vials of anti-rabies injection.
According to reports, the health commissioner, Pankaj Kumar Pandey said that they have limited stock of the anti-rabies drug. They have asked all taluk and district health officers to procure the drug from local dealers as well. He went on to say that ARV is manufactured majorly by just four manufacturers in the country. The Centre has also informed them that there is a shortage of the drug in many states, reports said.
The health commissioner also reportedly said that they called the tenders thrice but the manufacturers did not respond citing lack of production capacity. Now that there has been a response, they have invited them for discussions and will establish a price contract.
KSDLWS said that the drugs procured from Kerala have been distributed in different districts in the state. The stock is expected to last only for a couple of months. Officials also stated that only a few companies manufacture the drug in the country.
Over the past three years, rabies has claimed almost 60 lives in Karnataka, reports said. Districts like Yadgir, which saw 175 rabies cases in 2017 and Haveri, which saw 170 cases remain the worst affected areas in the state.
Last Updated Jun 26, 2019, 4:44 PM IST