Karnataka: 29 dengue cases reported in 9 days; Bengaluru teen battling for life
A Bengaluru teen suffering from dengue is being treated at Dr BR Ambedkar Medical College Hospital near Kadugondanahalli. He was admitted eight days ago with high fever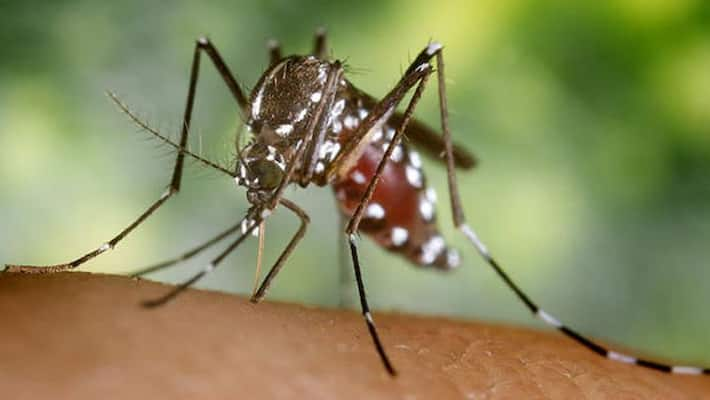 Bengaluru: In the past nine days, 29 dengue cases are reported from Karnataka. At present, a 16-year-old boy is battling for life at a hospital in Karnataka after being diagnosed with dengue fever.
The teen suffering from dengue is treated in Dr BR Ambedkar Medical College hospital near Kadugondanahalli. He was admitted eight days ago with high fever, according to The Times of India.
Twenty nine dengue cases were reported within the Bruhat Bengaluru Mahanagara Palike (BBMP) limits in the first nine days of May. According to reports, the incidence of the disease is directly linked to the increasing number of mosquitoes.
Another report suggests that 798 dengue cases have been reported in the state. Bengaluru accounts 311, followed by Shivamogga, 99. The mosquito problem had also led to 360 cases of chikungunya in Karnataka.
Dengue is a mosquito-borne disease and is also called 'break bone fever'. It is noticed that the hike in the number of positive dengue cases is during the rainy season.
Dengue shock syndrome is a heightened stage of dengue fever generally seen in children under the age of 10. Stomach pain, bleeding tendencies, and circulatory shock are the symptoms. Dengue hemorrhage will have more tendencies to bleed. Symptoms of dengue fever are high fever, headache, immense joint aches, nausea, and vomiting. Dengue complications can often cause death.
Last Updated May 14, 2019, 10:28 AM IST