Jayamahal Road gets new wedding venue; residents unhappy
Motorists and residents who often complain about nuisance and traffic in surroundings areas of Palace Grounds like Sadashivanagar, JC Nagar, Munireddypalya, will be further distressed as authorities have added another venue in the ground bordering Jayamahal Road to host wedding receptions and other events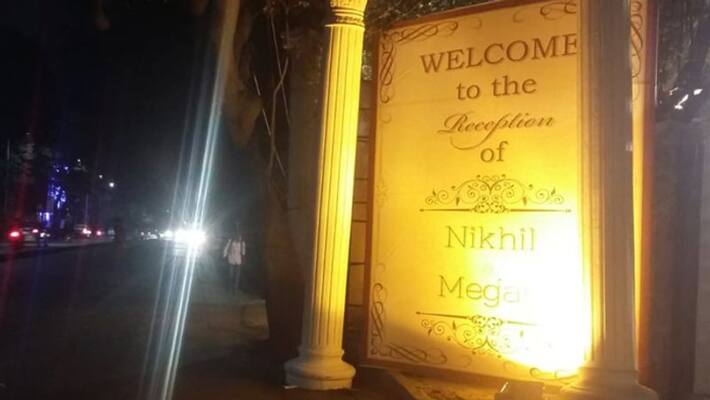 Bengaluru: If the traffic on Palace Road wasn't crowded enough, you needn't wait long to see Jayamahal Road come to a similar standstill. The vast expanse of Palace Grounds has lent out another venue for weddings and other events. The ever-increasing traffic issue on Palace Ground surroundings, Ballari Road, Millers Road, Vasanth Nagar, Munireddypalya is yet to be solved, but as business opportunities knock on the door, Palace Ground authorities have opened another entrance of the grounds bordering Jayamahal Road.
This move has irked motorists and the residents of Jayamahal who call it disastrous and lashed out at local representatives for failing to address the issue.
"During the wedding season, we who live in Jayamahal, Marappa Garden, JC Nagar and surroundings will have to go through hell as there will be a lot of traffic. The politicians here aren't bothered. People should stop showing apathy towards such issues and act on it," said Vasudevan, founder president of Jayamahal Citizen Forum.
MK Gunashekar, Jayamahal corporator, agreed that it will become an inconvenience when events are held in the new venue and also remarked that the ground authorities may have obtained their licence using their influential network 
"I do not have control over Palace Grounds, but every time a function is held, my area also suffers. I will raise this issue in the BBMP council," Gunashekar said.
Last Updated Jan 10, 2019, 3:22 PM IST