Bharat bandh: Bengaluru's Freedom Park turns into picnic spot
Knowing that thousands of agitators would assemble at the Freedom Park (a common venue for protests), hawkers camped around the spot with fried peanuts, corn, fruit, soda, tender coconut, water bottles and ice cream making it look like a picnic spot.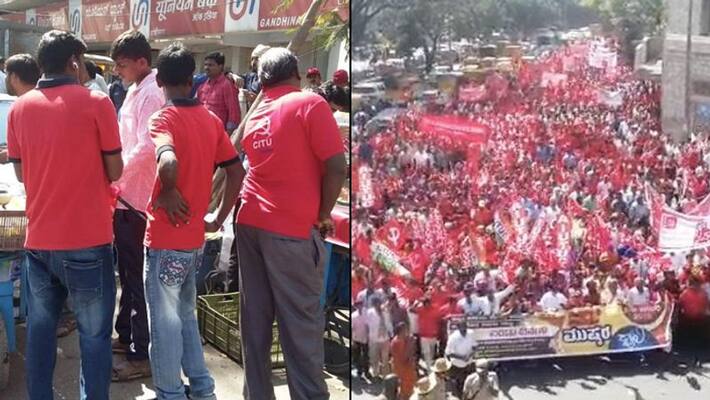 Bengaluru: The iconic Freedom park which served as a prison earlier, became a picnic spot, thanks to the central trade unions (CTUs) protest. Knowing very well that thousands of people would gather around the park, it was too good a business opportunity to miss for hawkers.
Hawkers came here to sell short eats, soft drinks and refreshments to the multitude of agitators. Raje Gowda, a Mandya resident, who sells soda, said that the protest venues like these help his business. He went on add, "The government failed to provide me employment, protests like these provide us enough for our daily bread, as hawkers like us are able to sell items quickly while standing at one spot."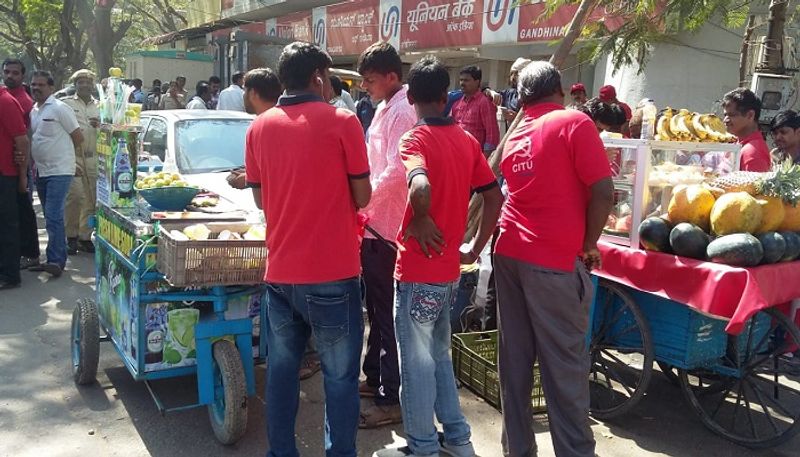 Some came with a purpose to raise their voice against the Central government's policies and protest, few just gathered to watch the goings-on. Among intense protest and loud slogans, there was enough food and drink to go around, to quench the thirst, feed the hungry and heed the need of the protesters, temporarily.
Last Updated Jan 9, 2019, 3:20 PM IST