Bengaluru: Security lapse at Kempegowda International Airport
A case of security lapse has come to the fore at the Kempegowda International Airport in Bengaluru with as many as seven people walking to the boarding gates without being checked by the security personnel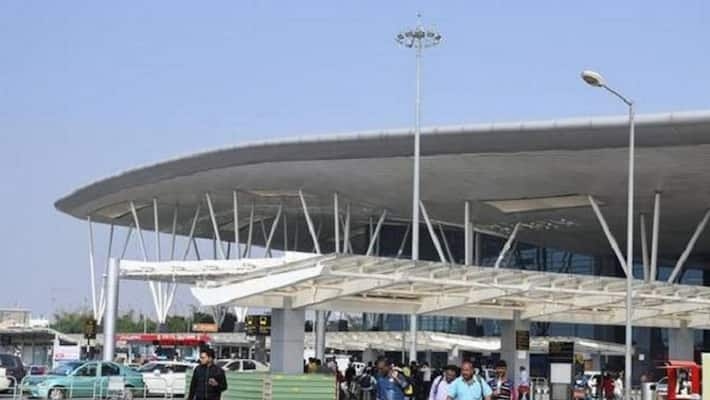 Bengaluru: Seven people walked to the boarding gates at Kempegowda International Airport (KIA) in Bengaluru without being checked at the security gate.
The incident has forced the Additional Director General and the Central Industrial Security Force (CISF) in New Delhi to seek a detailed report on how it happened, along with the CCTV footage.
The incident took place with two groups, the first with a group of four women, the second with a group of two men and a woman.
The first group of four women was stopped at the boarding gate while trying to board an IndiGo flight to Pune (6E 523) when the security personnel at the gate realised that their boarding passes had not been stamped by the security.
However, the other group of three were allowed to board a GoAir flight (G8-812) to Nagpur despite the boarding passes not being stamped.
The seven passengers had put their baggage through the automated baggage scanner at gate number 3 of the Security Hold Area, where passengers enter after the security checks are complete and wait for boarding, at the domestic terminal.  But there were no security personnel manning the system there.
The group of women were detained by Indigo airline staff stating that the security stamping was not done on the boarding passes.
They were taken to the domestic holding area again, put through proper security screening, for their passes stamped, and then permitted to board the flight to Pune.
A letter from the chief airport security officer of the airport security group stated there were no security personnel manning the system.
Although both flights landed safely at their destinations, the office of the additional director general of CISF has expressed serious concern, because while these two cases came up for scrutiny, there is no saying as to how many such cases have happened at KIA.  
The office of the ADG, CISF has sought the CCTV footage of the incident along with a detailed report on how so many passengers go inside the holding area without frisking and without any checking of their baggage. Questions about who was responsible for the lapse and about corrective measures to prevent such action have also been raised.
Last Updated Jun 22, 2019, 12:49 PM IST