At least 53 people killed across India due to dust storms and thunderstorms
Dust storm and thunderstorms throw life out of gear in parts of north, west and south-India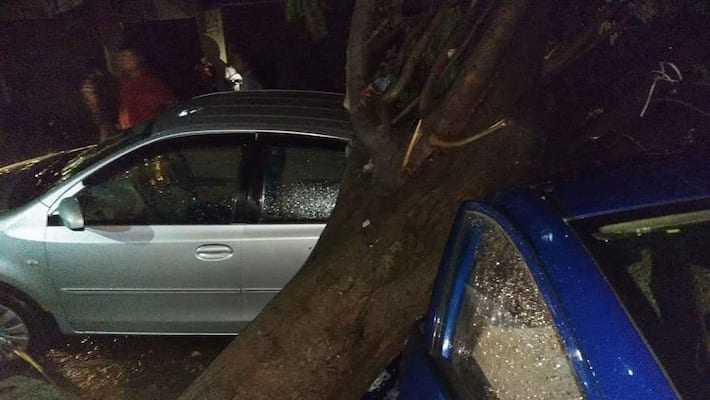 At least 50 people were killed and over hundreds were injured as dust storms and thunderstorms wreaked havoc in Uttar Pradesh, West Bengal, Andhra Pradesh and Delhi. High-velocity winds uprooted trees, snapped electricity lines and affected road, rail and air services. To avoid any further untoward incident, the Indian Meteorological Department has issued an orange category warning and has mentioned that due to western disturbances, thunderstorm can be expected in the next 48 to 72 hours. 
Squall and dust storm with a wind speed of up to 109 kmph reportedly killed 39 people in Uttar Pradesh, 12 in West Bengal, 9 in Andhra Pradesh and 2 in Delhi-NCR. Several others were injured in these states as lightning struck them amid heavy rain.
The incident, which threw life out of gear would continue as thunderstorms accompanied by light rains have been predicted for the next 2 – 3 days. This devastation comes 10 days after storms hit UP, Rajasthan, Telangana, Uttarakhand, and Punjab that killed 134 people and injured over 400. 
The inclement weather interrupted the launch of a 140kWp rooftop solar plant that was attended by Delhi Chief Minister Arvind Kejriwal. About 70 flights were diverted and over 24 were delayed from Delhi due to the stormy weather and dust storm. 
Thunderstorm and dust storm with wind speeds of up to 70 kmph are reportedly, very likely to occur even today. 
Last Updated May 14, 2018, 2:11 PM IST