SBI debit card user? Beware! Your money is not safe
SBI and its subsidiary banks have blocked about 6.25 lakh debit cards of its customers
This comes after the Bank said that 'suspicious' transactions had spiked at its ATM machines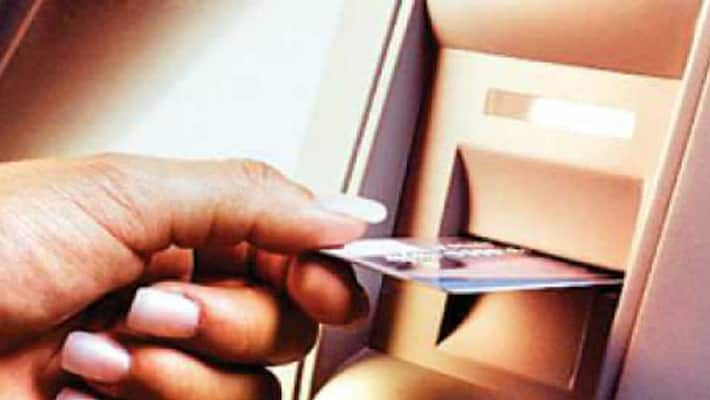 The State Bank of India, the country's largest bank, and its subsidiary banks blocked about 6.25 lakh debit cards of its  customers after "suspicious" transactions spiked at third-party ATM machines said a report in the Hindustan Times (HT).
 Another report in the Tribune said that SBI and its associated banks have advised their customers to change their debit card's Personal Identification Number (PIN) as a precautionary measure. In many cases, the cards were blocked where the customers failed to change their PIN within the stipulated time. 
Card holders were caught unawares as their cards were blocked without prior notice. The bank subsequently sent emails and SMSes to customers, alerting them to the blockage, and asked them to re-apply for new cards at their respective branches said the HT report.
"In the past 3-4 days, we saw some unidentified and suspicious transactions at some ATMs and hence the cards were blocked immediately. The cards have been blocked across many circles," a SBI branch manager in Mumbai told HT.
Another senior executive said that it is not just SBI but customers of other foreign and private banks could also be affected as their private data could also have been compromised.  
"We'd like to emphasise that SBI's systems have absolutely not been compromised and existing cardholders are not at any risk and can continue to use their cards. SBI is in the process of issuing new cards at no cost to those card holders whose cards have been blocked," an SBI spokesperson said according to the HT report.
ATM frauds have led to most banks taking precautionary measures by periodically reminding customers to change their PIN or password on a regular basis (every month or in 3-6 months). Banks have also been asking their customers not to share the password with any other person, in order to avoid security breaches such as skimming and cloning of cards that could lead to data theft.
When police and forensic officials examined an ATM machine recently, they recovered a skimmer device hidden in the smoke detector on the ceiling. The chip in the card reader was also found removed and money was withdrawn from a number of branches in Mumbai. The police recovered video of three foreigners and arrested one of them from Mumbai, said the report in HT.
Last Updated Mar 31, 2018, 6:32 PM IST