Mistry's ouster could be good news for 11000 UK workers
"Ratan Tata is a renowned Anglophile who bought the business in the first place...," the Guardian paper said.
The 'Financial Times' also seemed to indicate some hope due to Ratan Tata's affinity towards the business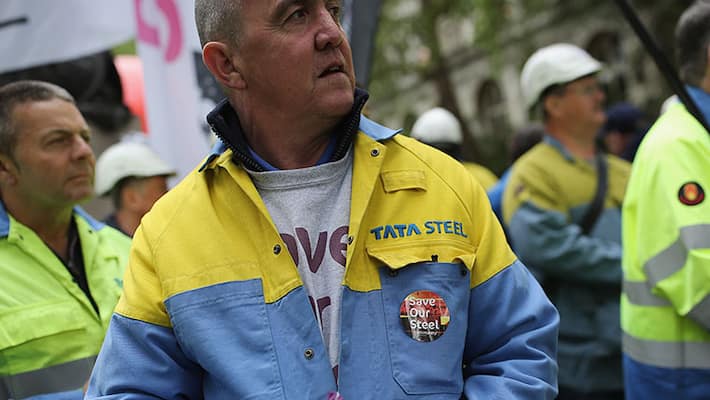 The shockwaves over Tata Group's decision to oust its chairman Cyrus Mistry were felt strongly here with the British media today speculating that it may be "good news" for the company's UK operations due to interim chairman Ratan Tata's affinity towards the business.
    
Media reports, almost overwhelmingly, expressed concerns over the future of thousands of steelworkers employed by Tata Steel at its plants in the UK.
    
In fact, one report stressed that the decisiveness over Mistry's removal should have been reflected in the Tata Group's plans for its UK steel units, which it had announced it would be shedding in March this year.
    
"If only Tata had acted as decisively with its UK steel business as it has with axing Mistry. The Indian company announced it was reviewing the future of its UK business in March, but this remains unresolved," noted the 'Guardian' in an article titled 'Why the removal of the Tata boss matters to the UK economy'.
    
"The departure of Mistry as chairman could be good news for Tata Steel's 11,000 UK workers because Ratan Tata is a renowned Anglophile who bought the business in the first place...There is now a new uncertainty hanging over this deal. After months of worrying about their future, workers at the Port Talbot steelworks owned by Tata Steel could do without this," the British paper said.
    
The Port Talbot steelworks in Wales are the UK's biggest and its future has been the subject of great speculation since Tata paused a sales process to explore a potential tie-up with Germany's ThyssenKrupp.
    
The 'Financial Times' also seemed to indicate some hope for the future of Port Talbot, due to interim chairman Ratan Tata's affinity towards the business - having acquired Corus from Anglo-Dutch owners during his chairmanship in 2007.
    
The newspaper quoted a person with "direct knowledge of the group's plans" as saying that the Port Talbot steelworks may well be "virtually safe" following Mistry's exit as the company is likely to invest "whatever it takes to make it efficient".
    
'The Times' also expressed concerns over the "fresh uncertainty" for UK steelworkers, at a "sensitive time" for the conglomerate.
    
Meanwhile, the Unite union has called on Tata Steel to offer some certainty to steelworkers.
    
Unite's Indian-origin national officer, Harish Patel, said, "Steelworkers at Tata UK are world class and have been making some of the best steel in the world against a backdrop of continued uncertainty."
    
"Unite will be seeking guarantees about their jobs and pensions from Tata's new interim chairman who needs to act to bring certainty to the steel making business along with a promise that Tata will continue to act as a responsible employer."
    
'The Telegraph' summed up Mistry's sudden removal as a "defenestration" at an inopportune time when the fate of thousands of UK workers hangs in the balance.
Last Updated Mar 31, 2018, 6:42 PM IST