World Brain Tumor Day 2023: Empowering Minds, Inspiring Hope
Brain cancer ranks as the 10th leading cause of cancer death in 2023, affecting individuals of all genders and age groups. Every year 8th of June is celebrated as World Brain Tumor Day. This drive was initially taken by German Brain Tumor Association and is now celebrated worldwide to increase awareness.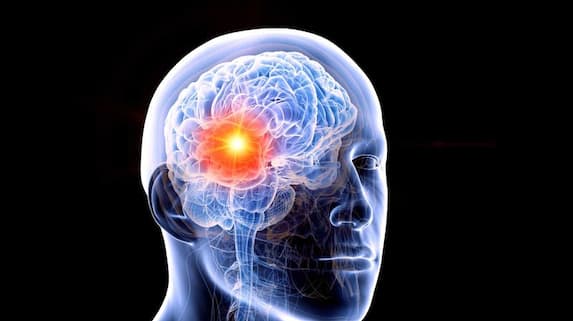 World Brain Tumor Day, brings attention to the global challenge of brain tumours and emphasizes the significance of empowering brain tumour patients. This year, the theme "Uniting for Hope: Empowering Brain Tumor Patients" highlights the importance of coming together as a community to support and uplift individuals battling brain tumours. By providing the care, resources, and encouragement they need, we can make a meaningful impact on their lives.
ALSO READ: Pushpa 2: Makers reveal new snap from essential schedule wrap with Fahadh Faasil; SEE PIC
Early detection plays a vital role in improving outcomes for brain tumour patients. Recognizing the signs and symptoms of brain tumours, such as persistent headaches, seizures, cognitive difficulties, and changes in behaviour, is crucial. By raising awareness about these indicators, we can empower individuals to seek medical attention promptly, leading to earlier diagnosis and timely intervention.
Raising awareness is another key aspect of World Brain Tumor Day. By educating the public about brain tumours, their impact, and available treatment options, we can dispel misconceptions and promote understanding. Spreading awareness through awareness campaigns, public outreach, and educational initiatives equips individuals with knowledge about brain health, risk factors, and the importance of regular check-ups.
Comprehensive support is essential for brain tumour patients and their families. Support groups, patient advocacy organizations, and healthcare professionals provide guidance, emotional support, and practical assistance. These resources create a strong support network, alleviating feelings of isolation and providing a safe space for sharing experiences. World Brain Tumor Day is also an opportunity to advocate for improved healthcare services. Accessible and affordable healthcare, specialized treatment centres, and increased research funding are essential to enhance care and support for brain tumour patients. By raising awareness and advocating for these improvements, we can contribute to a healthcare system that prioritizes the needs of brain tumour patients.
Promoting research and advancements in neuro-oncology is another focus of World Brain Tumor Day. By supporting scientific exploration, clinical trials, and collaborations among researchers, we can advance our understanding of brain tumours and develop innovative treatments. These efforts offer hope for improved outcomes and a better quality of life for patients.
Lastly, World Brain Tumor Day inspires hope and resilience. By sharing stories of courage and perseverance, we can uplift and motivate patients, survivors, and their families. These narratives highlight the strength and determination required to face the challenges posed by brain tumours, instilling hope and fostering a sense of community.
On this World Brain Tumor Day, let us unite in our commitment to empower and support brain tumour patients. Through early detection, awareness, comprehensive support, improved healthcare services, research advancements, and the power of hope we can make a significant difference in the lives of those affected by brain tumours.
ALSO READ: Poonam Pandey HOT Photos: Actress stuns fans with desirable figure in bold fluorescent coloured-bikini
Last Updated Jun 8, 2023, 7:30 AM IST