Swami Vivekananda's death anniversary: 7 life lessons taught by the scholar; all must read
As Swami Vivekananda travelled the nation on foot, he gained wisdom about life, the journey, and the soul. He observed the world with compassion and empathy and shared this understanding with his followers.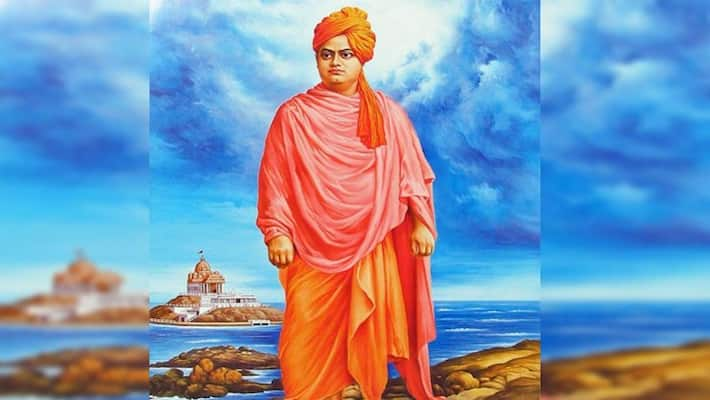 Philosopher, spiritual guide, and scholar Swami Vivekananda was all three. Through his address "My brothers and sisters of America" at the World Parliament of Religion in Chicago in 1893, the man who put India on the world map and presented the empathy and love advanced by Hinduism to the global arena was an intelligent person.
After the passing of his guru Ramakrishna Paramahamsa, Swami Vivekananda gave up all of his worldly pleasures and became a monk. He later rose to become one of the most learned philosophers in history, having learned and imparted the knowledge of life through the art of love and knowledge of the soul. As Swami Vivekananda traversed the nation on foot, he gained wisdom about life, the journey, and the soul. He observed the world with compassion and empathy, and he shared this understanding with his followers.
Also Read: Music + Yoga: Here are some fantastic benefits of the combination
Though Swami Vivekananda passed away many years ago, his life lessons continue to inspire us via our deeds, compassion, and selflessness. It is crucial to keep in mind the teachings of Vivekananda's beliefs while we navigate the challenging moments of life since they will help us see the world more clearly.
Also Read: 4 ways to achieve a supple, moisturised and hydrated skin during monsoon
"Begin with nothing; end with nothing. Give all you can; it will come back to you; but, don't consider that right now. According to Vivekananda, when we put our hearts into something and act selflessly, it frequently returns back to us at a later date or in a different shape.
An obstacle-filled route to success is synonymous with problems, issues, and problems. When issues don't arise throughout the course of the day, you can be certain that you are headed in the wrong direction. Vivekananda taught us to persevere in our efforts till we succeed.
"Arise! Awake! and keep going till the end is in sight "Vivekananda stressed the need of making an effort every day to achieve our objectives and turn our aspirations into reality. And the first step is to desire it badly enough to continue.
Vivekananda believed in the strength of the soul, saying "Follow your heart when your heart and head disagree." He advocated following the choices made by the heart since our soul always understands what it desires.
"Comfort is not a true test of truth. Truth is frequently far from being convenient. Truth is difficult, but it's also essential and unavoidable. Vivekananda advised us to pursue the truth because it will set us free in the deepest sense.
The most successful people are those who ask for nothing in return and are the epitome of selflessness, according to the saying "The great secret of genuine success, of true pleasure." - Vivekananda advocated living a life of service to others and selflessness as the key to success.
Swami Vivekananda once said, "Have trust in yourself. "True to your own nature is the highest form of religion. Humanity is the greatest religion and way of life there is." Serving others, in his opinion, is the closest thing to serving God.
Last Updated Jul 4, 2022, 7:30 AM IST