Know how technology + health can make you become healthy, wealthy and wise
Below are some ways and gadgets interlinked with the latest technology that help us become fit and glowing.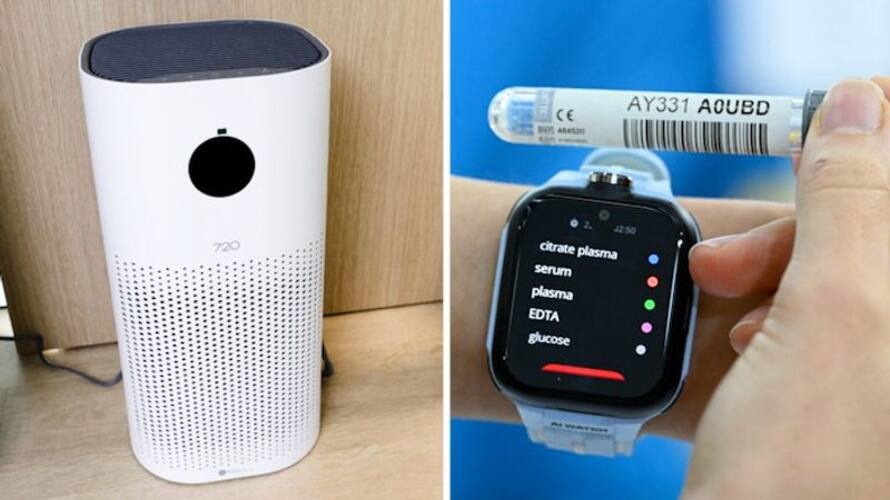 Enough has been said about how technology has made our life easier and simpler. One can now communicate, see a doctor, get food and groceries delivered home, and also get medicines delivered right to your doorstep. But there are also so many more ways our life has been impacted.
It has become much easier to stay on our fitness goals all thanks to simple gizmos that can track our calories and let us know how much we eat. Some pedometers let us know if we are active; if not, one can make up for it by going for a walk and burning those extra calories. Listed below are some ways and gadgets interlinked with the latest technology that help us become healthy, wealthy and wise. 
Healthy and Fastest Cooking
According to research, food loses more nutrients the longer it stays on the flame. So, to ensure a healthy diet, and cook meals fast and efficiently while saving time and energy, one needs to choose the most ideal option, On2Cook, the world's fastest cooking device that combines induction, flame, and microwave cooking. It keeps water-soluble nutrients, massively cuts down on cooking time and energy, and preserves consistency, colour, and texture. One can cook a variety of dishes, including vegetarian as well as non-vegetarian with the help of this device. It unquestionably promotes a healthy lifestyle in the best way possible and is perfect for both domestic as well as commercial kitchens.
Smartwatch for smart people
Fire-Boltt has become synonymous with the best smartwatches at the most affordable price for the masses. Loaded with features, their wearables are becoming very popular, and the brand itself is one of the leading smartwatch sellers in the country. Their latest launch- Gladiator, has taken the country by a storm as it sold out within 24 hours of going live on e-commerce portals. This BT Calling smartwatch has the largest HD display of 1.96 inch. It also boasts of 123 sports mode along with a powerful battery that can run for 7 days with a single charge and for 24 hours with just 10 minutes of charge. The cutting edge technology that has 5 GPS trackers can map your route while you run, walk, cycle, or go for a trail. It also has an updated Health Suite that helps you track your vitals. Most importantly, the ultra sleek and metallic frame lends the strength of a true Gladiator that is making this wearable a bestseller, apart from the pocket-friendly price.  
Philips Air Purifier
It is now a common fact that our air is full of pollutants, and what's worse is the fact that indoors are also as polluted as outdoor. So, if you have family members who are little children, elders, or adults who have breathing-related illnesses like bronchitis or asthma, then an air purifier will be a great addition to your home. It will purify the air, by filtering out pollutants as minute as 0.003 microns. These air purifiers also clean the air of allergens, pollen, dust fine particles, pet hair and reduce mold, apart from controlling odours and also smoke. It is also apt for office use, especially in the smoking area as it controls that too. Philips offers a range of air purifiers that can cover rooms of various sizes, so you can buy according to your need, and breathe in clean and pure air. 
Smart Fitness Equipment
The days of feeling accomplished and healthy by doing nothing more than treadmill running, dumbbell lifts, or static bike workouts are long gone. However, Flexnest, a personal fitness firm, offers you intelligent exercise gear that can be connected via an app to help you achieve your objectives. Their top-selling items, including the treadmill, Flexbench, and Flexibike, are extremely popular with customers who recognise the need of being fit. Their treadmills have built-in Bluetooth speakers so you can dance to your favourite music, it has more than 50 virtual walks through places like Paris and New York, and 500+ workout options to choose from. There are Live classes too, that enable you to make the most out of the equipment. And such features are available for all devices. It is the right way to become healthy right from the comfort of your homes.
Last Updated Feb 8, 2023, 7:30 AM IST