Halloween 2023: Wishes and messages to share with loved ones
Spook up your Halloween celebrations with these creative and heartfelt wishes for your loved ones. Get into the eerie spirit of the holiday!
Halloween is a festival celebrated on the 31st of October. While it is mostly popular in America and western countries; people from around the world also celebrate it. The historical origins of Halloween can be attributed to Celtic and Christian traditions. In Celtic tradition Halloween marked the end of the harvest season and beginning of winters. It is believed that on this day the boundary between the living and the dead is blurred, letting spirits to roam the earth. While in Christian tradition Halloween marks a day before All Hallow's or All Saint's Day on 1st November. In modern traditions Halloween has become a fun holiday on which people come together to celebrate.
Usually, it involves arranging parties with horror themes and decorations, dressing up in funky as well as spooky costumes, children going door to door saying "trick or treat" to every person to receive candies, jack-o'-lanterns which involves carving out a scary face in a pumpkin and having scary or horror movie nights. Halloween is associated with many spooky symbols and folklore like witches, ghosts, black cats, bats etc. 
Halloween is a time when friends, family, and loved ones come together to celebrate this eerie and fun holiday. What better way to share the Halloween spirit than with some creative and heartfelt wishes and messages? Here are 10 of them to send to your loved ones.
Wishes
1. Wishing you a spook-tacular Halloween filled with frights and delights!
2. May your Halloween be as sweet as candy and as mysterious as a full moon night.
3. Trick or treat, may your night be filled with all things neat!
4. Hoping your Halloween is a real scream, full of fun and hauntingly good memories.
5. May your costume be the best and your pumpkin carving skills even better this Halloween!
6. Wishing you a witch-tastic Halloween with lots of magical moments and enchanting adventures.
7. Here's to a Halloween that's so good, it's almost scary! Enjoy every eerie moment.
8. Mummies, vampires, and ghosts, oh my! Have a hauntingly awesome Halloween!
9. May your jack-o'-lantern shine brightly, and your Halloween night be filled with treats and spooky sights.
10. As the moon rises and the monsters awaken, may your Halloween be a thrilling and chilling celebration!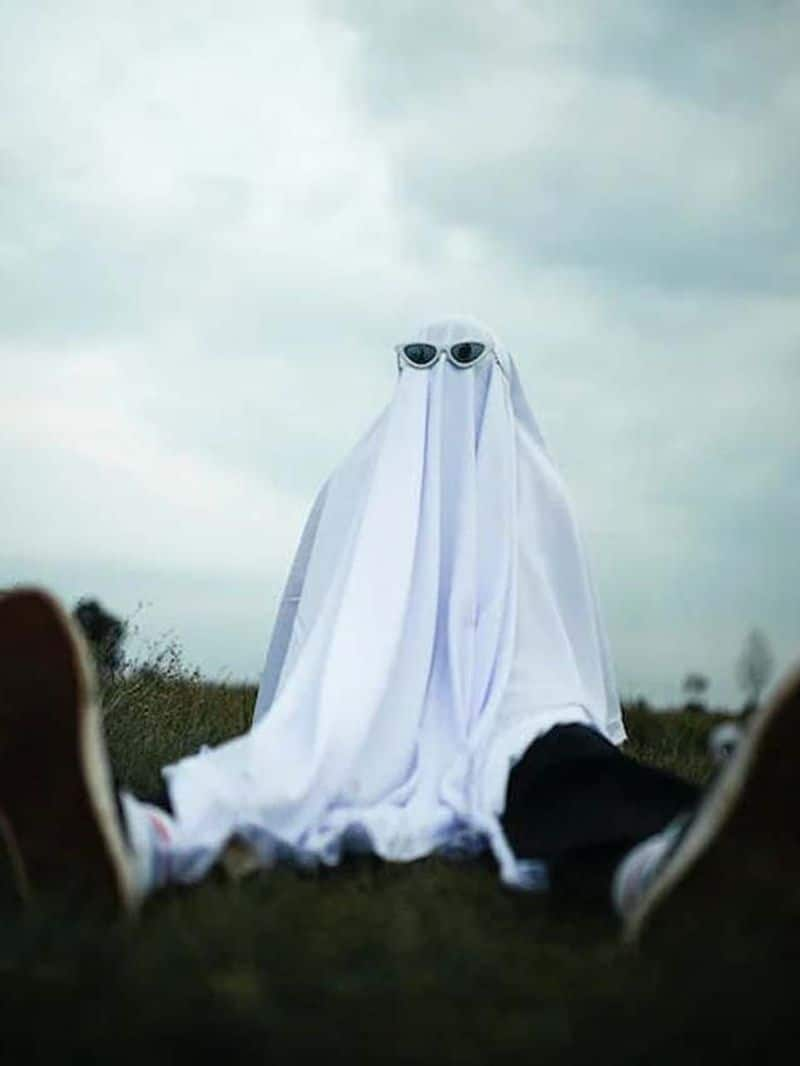 Messages
1. Go ahead and eat all the candy this Halloween—you can always exorcise it off later!
2. Hey boo, what do you say we get sheet-faced this Halloween?
3. What up, my witches? Happy Halloween!
4. Oh my gourd, I can't believe it's already pumpkin time again!
5. Good news: your horror-scope is predicting a ghastly time this October 31!
6. It's Halloween—time to party your boo-ty off!
7. This witch is sending you wishes for a hex-tra enchanting Halloween.
8. No bones about it, I'm wishing you a skele-ton of fun this October 31!
9. I love your Halloween décor. Did you get those skeletons from your closet?
10. Hang on to your broomstick, Halloween is here.
 
ALSO READ: Halloween 2023: 5 party places to visit in Delhi/NCR
Last Updated Oct 31, 2023, 7:15 AM IST