Eid Milad-Un-Nabi Mubarak wishes: Messages, quotes, greetings, Facebook/WhatsApp status and more
Eid-e-Milad-un-Nabi 2023 celebrates Prophet Muhammad's birth. Sunni and Shia communities differ in date. It's a day of reflection, unity, and kindness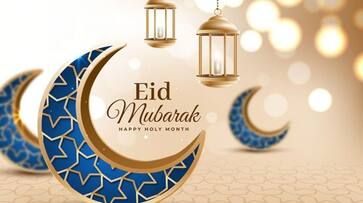 Greetings on the auspicious occasion of Eid-e-Milad-un-Nabi 2023! This significant holiday holds a special place in the hearts of Muslims worldwide as it commemorates the birth anniversary of Prophet Muhammad, peace be upon him. This celebration is particularly cherished by those who follow the Sufi or Barelvi school of thought and is observed in the month of Rabi' al-Awwal, the third month of the Islamic calendar.
As per Islamic tradition, the Prophet Muhammad was born in the holy city of Mecca in the year 570 CE, specifically on the 12th day of Rabi'-ul-Awwal. This day is marked with songs and recitations in honor of the Prophet, and his invaluable teachings are shared and celebrated. Communities come together to decorate their homes, and grand street processions are organized to commemorate this joyous occasion of Eid-e-Milad-un-Nabi.
It's worth noting that there is a difference in the way the Shia and Sunni communities celebrate this occasion. While Sunni Muslims typically observe it on the 12th of Rabi'-ul-Awwal, the Shia community celebrates Eid-e-Milad on the 17th of the month. This diversity in traditions reflects the rich tapestry of Islamic culture.
This year, Eid-e-Milad-Un-Nabi falls on a Thursday, specifically on September 28th. On this special day, religious leaders are known to hold congregations and deliver sermons that illuminate the life and teachings of the Prophet Muhammad. It's a day of deep reflection and spiritual growth, as people aspire to follow the Prophet's example of forgiveness and kindness towards others.
Happy Eid-e-Milad-un-Nabi Status:
Today is a day of immense joy; the mosque radiates with beauty, and the surroundings gleam with happiness. Congratulations on this divine blessing. Wishing you a joyful Eid Milad un Nabi.
May all your dreams swiftly come true, and may your future shine so brilliantly that every prayer is answered before you even say Amen. Warm wishes on Eid, Milad un Nabi.
Our hearts long for the Prophet, a radiant gem within us. His presence fills our hearts. Mecca and Medina reside within us, and our devotion to the Prophet is boundless. Happy Eid, Milad un Nabi.
Eid Milad Un Nabi Wishes:
On this day, let us bridge the gap between the rich and the poor. Every human should wear a smile; let's forget our differences and embrace one another in the spirit of Eid-e-Milad.

The dust from our beloved Prophet's feet is sacred. I wish for a day when that dust becomes the essence of my grave. Amen, Summa Amen. Happy Eid Milad!

May the moonlight gently touch you, and may this breeze convey our heartfelt wishes to you. Our prayer is that the Prophet fulfills the desires of our hearts. Happy Eid Milad!

I am but a humble servant of His throne, the dust beneath His feet. In His embrace, I find safety. I am a devoted slave of Rasool. Happy Eid, Milad Un Nabi!

May every wish be granted by God, and may He guide your every step. May sorrow and hardships be dispelled. This is our prayer, that God's blessings always shower upon you. Happy Eid-e-Milad to all of you.
ALSO READ: World Tourism Day 2023: Explore India's 7 most serene meditation and yoga centres
As we celebrate Eid-e-Milad-un-Nabi in 2023, let us come together in unity and harmony, honoring the legacy of Prophet Muhammad and embracing the values of compassion, forgiveness, and kindness that he exemplified. May this occasion bring peace and blessings to all. Eid Mubarak!
Last Updated Sep 28, 2023, 11:20 AM IST