Daily Horoscope for September 20, 2022: Good day for Cancer, Sagittarius; be careful Virgo, Scorpio
Chirag Daruwalla, who carries on the legacy of his late father and renowned astrologer Bejan Daruwalla, shares daily astrological predictions for September 21, 2022. Read on and share with your friends.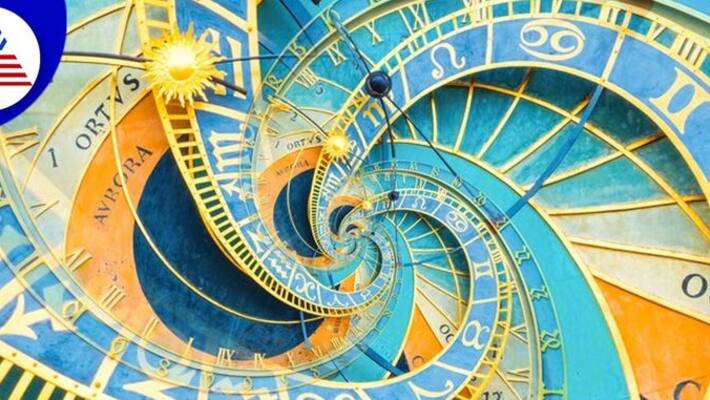 Aries:
Ganesha says: At this time, practical thinking should be kept instead of sentimentality. At this time the planetary position will give you good success and your business outlook will create
a beneficial situation for you. There is a situation of falling out with someone. Avoid using negative words while conversing. Students and youth should seek advice from an experienced person in any problem or problem. This time is not suitable for taking any important decision regarding business activities.
Taurus:
Ganesha says: Take some time for other activities along with family arrangements. Some information can be obtained through media and contact formula, so that your work will be
easy. Women will be able to complete their household and personal tasks with ease and ease. There will be some concern regarding the health of an elder member of the household. It is your responsibility to take proper care of them. You will also need to try to fulfil your desires.
Gemini:
Ganesha says: Follow the advice and guidance of experienced and senior people. Any long- standing anxiety or stress will also be relieved. Happy time will be spent in entertainment
activities with family members. There may be a situation like dispute in the house regarding some problem of children. Control your speech and anger. A wrong journey can also waste
time. There is a need to focus more on business activities at this time.
Cancer:
Ganesha says: Planet pasture will be favourable. It is the right time to reveal your special talent. You may get proper support from a special friend, so that you will be able to take an important decision. Suddenly there may be an expense which cannot be cut and there is a possibility of a dispute with a close person regarding financial matters. There is a need to work hard to speed up the business.
Leo:
Ganesha says: Expenses may increase in purchasing items related to home comforts. These expenses are nothing against the happiness of all. A meeting with an important person will
be beneficial. Any work related to the property may be completed. Take some time for social and political activities. This will strengthen your contact formula. Flexibility should be maintained in your practice. There is a need to make some changes in the economic system of the work area.
Virgo:
Ganesha says: An important notification may be received from a dear relative. Keep trying to win over any weakness of yours and you will be successful. Students and youth will get
desired results in their career and study related activities. Avoid any type of investment or transaction related activities. This time is not favourable for any activity related to money. Someone can fool you emotionally.
Libra:
Ganesha says: A religious arrangement at home will maintain positivity and a peaceful atmosphere. Students striving for professional studies may get success. At times the activities of a family member can depress the mind. It will only be your duty to doubt anyone. Costs can be more of a concern. There may be some disruption in business activities due to personal problems.
Scorpio:
Ganesha says: Pay more attention to your personal affairs, as any decision taken today will be beneficial for you in the near future. Resolving an old feud can bring peace of mind. Control weakness like rashness and carelessness. Keep your behaviour simple. Do not expect much gain in land related works, as the desire to gain more can lead to loss. If any planning has been done regarding the business area then start works on it immediately.
Sagittarius:
Ganesha says: Today you will be able to complete your stuck work successfully. You will think of making a positive change to do something better. You will also get success in it. Spending
some time in religious and spiritual activities will give you peace. Do not take any kind of risk in financial matters. There may be some kind of betrayal. There may suddenly be a dispute
over some issue with a close person. Resolve the matter peacefully.
Capricorn:
Ganesha says: There is some activity going on related to buying property or vehicle. There may be something favourable about it. Make some important rules to remove the chaos that has been going on for some time in the family. Do finance or investment related tasks with great caution. A mistake can happen. Emotionality is your biggest weakness and can cause someone to take unfair advantage of you.
Aquarius:
Ganesha says: Realize your latent talent and channelize it in the right direction. Surely you will get right direction. Today's planetary transit is creating a favourable situation for you. Spending some time with siblings will deepen the relationship. The mind will be disappointed after receiving some unpleasant news in the afternoon. Do not engage in any risky activity tasks at this time. Having guests in the house can delay some important work.
Pisces:
Ganesha says: You can achieve all that you desire with your hard work and effort and today is the right time for these works. Affection and blessings of elders will also boost your morale. To avoid financial troubles, take care of your budget and control unnecessary expenses. Sometimes you will feel lonely even though everything is fine. Control weaknesses like emotionality and laziness. There is a need to pay more attention to business activities at this time.
Last Updated Sep 21, 2022, 1:00 AM IST