Watch: Toddler hits mom for getting angry at older sister
The video was posted on Facebook on November 8.
It has now gone viral.
The video has over 15 million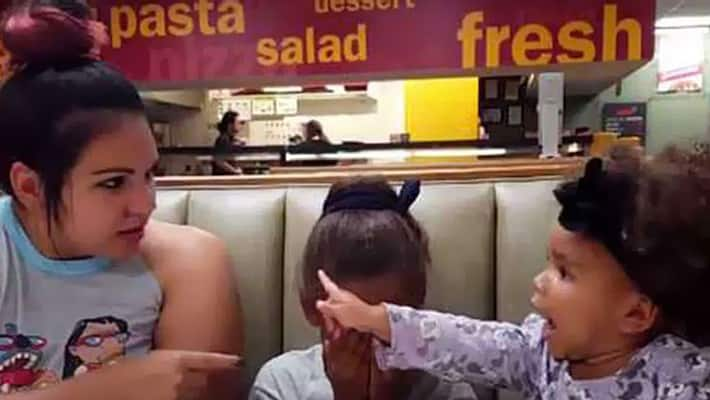 Siblings' rivalry is quite common in the world. Mostly if the parents scold and punish the brother or sister, the children enjoy and cheer for that. But here is a baby who even tries to hit her mother for scolding the elder sister.
This video of the baby has gone viral on social media.
Melissa Nunez has shared this video in the social media.  In the video the mother, Jessica, is scolding her daughter, Emma, and the child is telling her "No mummy, No.." The astonished mother repeats her act just to instigate the baby and the baby repeatedly warns his mother to stop scolding.
Emma hugs the kid moved by its affection. At that time when Jessica once again repeats her act of scolding the child moves forward to hit her. This 56 second video has gone viral.
The video has over 15 million plus views and is still being shared widely.
Here is the video:
Last Updated Mar 31, 2018, 7:00 PM IST