This giant Pikachu doesn't stop dancing even if its falling
Life is like a Pikachu costume that suddenly deflates.
The theme of the video is to keep on going.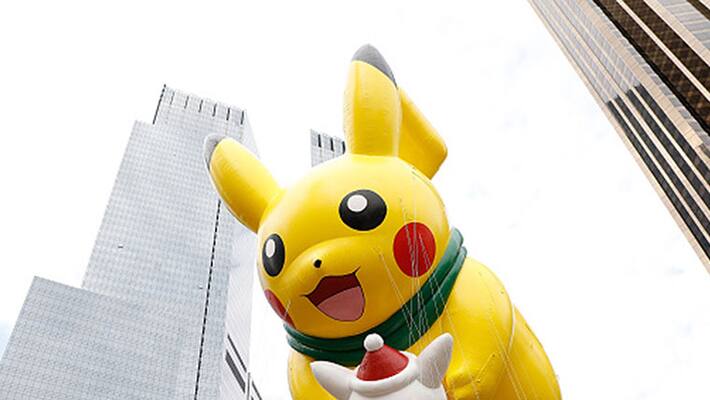 The internet has gone wild about a group of giant inflated Pikachus dancing at the Pokémon World Festival 2017 which took place in Songdo, South Korea. The dance moves of this anime character remind us of days when we feel like we're born with two left feet. And for one of the inflated Pikachus, this was actually true.
A few minutes into the dance performance, the lead Pikachu dancer starts to deflate (at around 1 minute) while moving slowly to You Can't Stop The Beat from the play, Hairspray. In the video, Pikachu's stomach deflates, ears begin to wilt and he's a hot mess. That's why seven staff members rush to grab the dancer but the dancer in the Pikachu costume can be seen moving unsteadily like a drunk. If this wasn't a genuine accident, it would be a great ad for a don't-drink-and-drive ad. 

Anyway, coming back to the point, the deflated Pikachu dancer tries his best to make a comeback towards the end but lady luck will not have it. This Pikachu's performance is very much like life on most days for most people. Twitter users said they are like the dancing, deflating Pikachu.
One Twitter user wrote, "Raise your hand if you're the deflated Pikachu of your friend group." To be honest, this writer feels like the Pikachu who's had the wind sucked out of her on most days. Do you also feel the same?  
Last Updated Mar 31, 2018, 6:52 PM IST