5 teeth-whitening hacks that you can do at home
DIY teeth-whitening hacks
Simple home ingredients like baking soda, toothpaste, and coconut oil are required
Do this once a month or fortnightly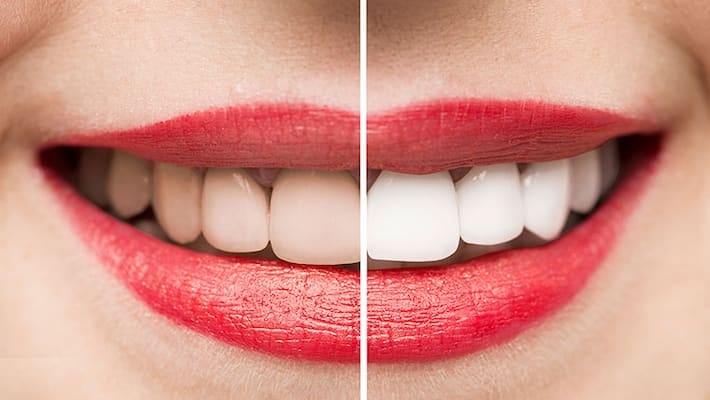 Here's how you save yourself a fortune from the dentist when it comes to having pearly whites.

 

1. Baking soda and lemon juice:


Mix equal parts of lemon and juice till you get a paste-like consistency. Rinse your mouth for 10 minutes, and then brush as usual with a paste. However, baking soda can be damaging to your teeth, so use it once a month.



 
2.  Salt, lemon juice, and some toothpaste:  

 
Take a wee bit of salt, lemon juice and toothpaste, and mix it all together, and apply them to your teeth. Leave it on for a minute, and rinse. Do this once or twice a week.




 
3. Apples: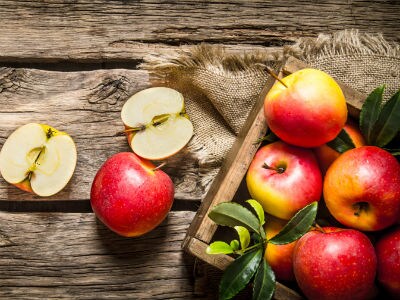 Fruits like apples and even strawberries can help you whiten your teeth. This is because of the presence of something called malic acid. You can take slices of apple, and rub them against your teeth. Alternately, you can make them into a pulp and mix with baking soda. Always remember to wash your mouth afterwards.




4.  Oil pulling:   

An Ayurvedic technique that helps you get rid of bad breath and removes all the germs in your mouth and whitens your teeth in the process.  Take a tablespoon of coconut oil, and swish it around your mouth for 20 minutes. (Try not to gag or swallow). Watch the video:
5. Hydrogen Peroxide: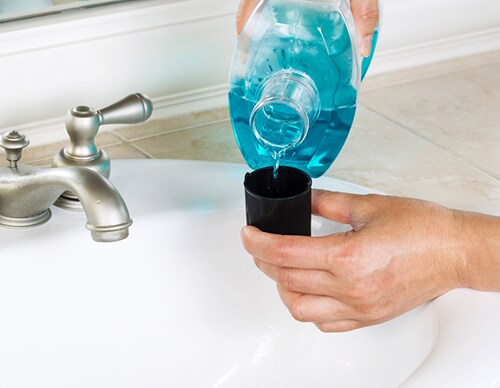 Buy mouthwashes that have hydrogen peroxide content in them.
Last Updated Mar 31, 2018, 7:03 PM IST