To ink or not! Tattoos may have serious health risks, even HIV
Besides allergic reactions, there is also the risk of HIV.
There is an increase in the case of swelling and serious skin allergy.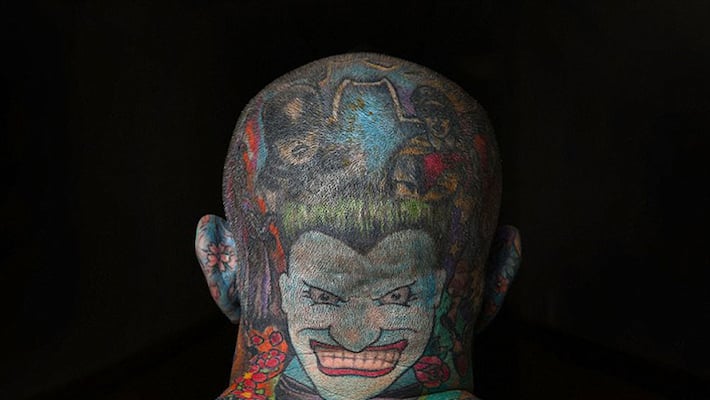 If you think getting tattooed may make you  look cool attractive, think again as these ink can land you up in hospitals with allergic reactions and even hepatitis and HIV.
With tattoo art becoming a rage in the country, especially with youngsters trying to imitate the celebrities, the Bengaluru-based dermatologists say that daily they come across one such case where a patient complains about swelling and serious skin allergy.
"Getting ink on your body may be a cool factor but it is very risky. In few cases people suffered from a condition called 'sarcoidal granuloma' a permanent scar post-tattooing," said Jaidev Yadav Consultant from Guna Skin Care and Lazer Center and added recently a male patient has got a tattoo on his body and in two days he came to clinic with severe allergy.
Echoing the same, Dr K Hanumanthayya  observed that, the craze is more among college students.More patients who come here are students. 
"If the tattoo is done at an unhygienic place where there are chances of using same needle, can result in risk of Hepatitis and HIV,"said Dr Hanumanthayya.
The doctors say that either the skin may react to ink or the place may be unhygienic which results in ill effects of tattoo
The doctors also said many such patients who had got  done the tattoo regretted as in many profession like in defence and other sectors there are chances of getting rejected due tattooing in exposed area.
"By using laser technology, such permanent tattoo can be removed. If at all one need to get a tattoo he or she should consult a skin expert," said Dr Jaidev.
Last Updated Mar 30, 2022, 9:12 PM IST