Gluing dead scorpions to nails is the latest trend in nail art
This latest beauty craze originated in Mexico
Manicures are done by using baby scorpions
Base coat, dead scorpion and a top coat of clear polish make the work perfect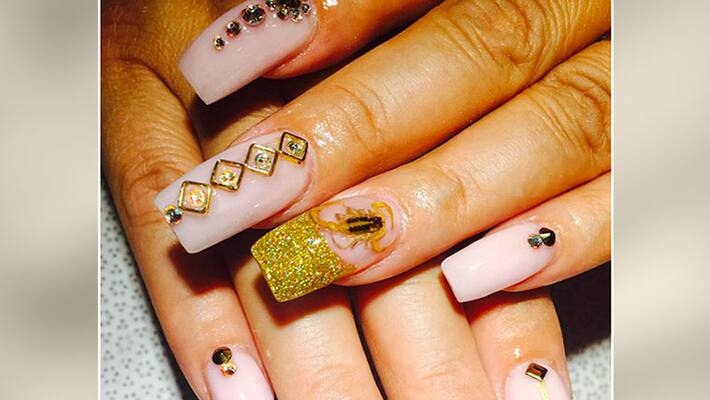 Nail art can be dated all the way back to 3000 BC, and records say that the Chinese were the first to use enamel to give a reddish pink colour to their nails. Incas upgraded the method by adoring their nails with drawings. Nail art became more elaborate with the invention of nail polish in the 20th century. People began to explore new ways to adorn their nails over past few decades and are working with various mediums like flowers, beads, fabrics, and even succulents. The latest in this list of nail art that is taking Instagram by storm are scorpions. 
 
Yes, you heard it right! 
 
The trend is blowing up Instagram. Check out the oddly mesmerising scorpion nails. 

 
Last Updated Mar 31, 2018, 6:38 PM IST