Watch: Nutella is good for you hair too
Nutella is a favourite chocolate spread of grownups and children alike
Now Nutella can be part of your beauty regimen as well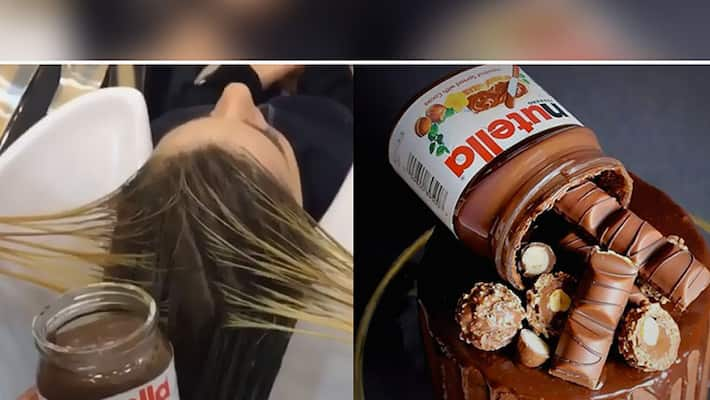 Nutella (pronounced new-tell-ah) is that amazingly good, chocolate spread which makes bread a wonderful choice for breakfast or as a quick fix snack. In fact, you will find lists upon lists dedicated to the different ways you can eat Nutella. Spread it on any and every food and voila! You have your own chocolate spread masterpiece.
Well, now Nutella can be part of your beauty regimen as well. Considering Nutella face pack? Well, beauty bloggers have already done that and sad to say, Nutella cannot be your next face pack miracle. But, there is still hope. Or at least that is what Dubai-based beauty blogger Huda Kattan is showing us. Huda Kattan is no stranger to the world of beauty and make up but she definitely does bring strange things to the art of beauty.
With over 16 million followers on Instagram, 32-year-old Kattan has an Instagram audience larger than that of many global pop stars and it is here that she choose to share a tutorial by a Lebanon salon instagrammer who goes by the name @abedallahitani on how Nutella can be used to dye your hair as well. The experiment was conducted at Abed and Samer beauty salon.
We'll let you watch to see for yourself:
Last Updated Mar 31, 2018, 7:07 PM IST