Skunk Lock: This bike lock will make you vomit
Skunk lock is an anti-theft bike lock
It contains noxious fumes that make you vomit, and sticks to your clothes
This lock acts as a deterrent, and can be easily used for scooters and motorbikes as well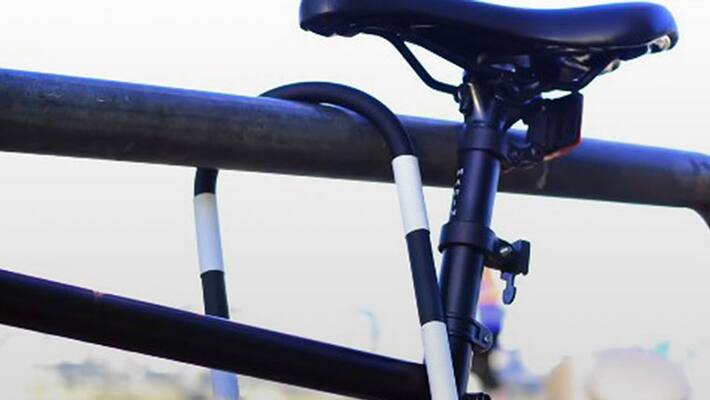 There's a new sheriff in town. And it's called the Skunk Lock.
 
If you've owned a cycle, and have lost one in the past; or are an avid cycler, but are in constant fear of having your bike stolen when you return, then this device is the one you're looking for.

 
Created by Daniel Idzkowski and Yves Perrenoud,   the idea of the Skunk Lock came about when his friend was a victim of a bike theft. Unlike other bike locks, which can be easily broken, this one is a class, rather gas –apart from the others.
Yes, this is a gas-filled lock filled with tried and tested noxious fumes that will spray the moment it senses a breach of security. So powerful are its fumes that it is said to make you vomit immediately. Besides this, it will also stick to your clothes.
Watch the video: 
This bike lock is good to go, meaning you can pick one up right away. It is currently awaiting funds on their indiegogo page. As of now, it's raised $29, 563.  

This lock is also useful for scooters and motorbikes as well.
Last Updated Mar 31, 2018, 6:59 PM IST