Kerala police suspect death of 5 Islamic State recruits from Kannur in Syria
The five men allegedly died during encounters in war-torn Syria at various periods of time between 2014 and 2017
"We came to know about the death of five men from the district through their relatives. We are trying to confirm the news"
The Kannur police are investigating a case relating to the recent arrest of 5 persons from Kannur, allegedly with links to ISIS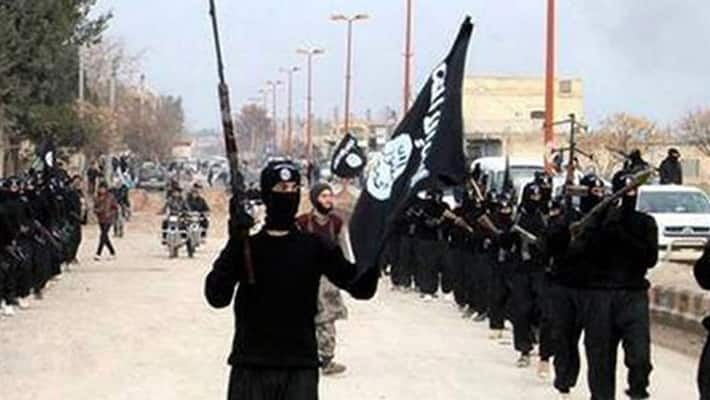 The Kerala police are trying to confirm the news about the death of five Islamic State (ISIS) sympathisers from Kannur in Syria. 
The five men allegedly died during encounters in war-torn Syria at various periods of time between 2014 and 2017, according to the Kannur police.
"We came to know about the death of five men from the district through their relatives. We are trying to confirm the news," PTI quoted Kannur DySP PP Sadanandan as saying. 
Why India could soon be under a 'Made in Kerala' threat
"The news about the death of one of them, Muhammed Shajil (25), was conveyed by his wife in a foreign country to his uncle. Rishad's wife disclosed information about his death to her mother. Similarly, news about the death of the other three, Shahanad (25), Shameer (45) and his elder son Salman (20) were also received by their relatives from their kin in various places," he added. 
Sadanandan is also the investigating officer into the case relating to the recent arrest of five persons from Kannur, allegedly with links to Islamic State. "We are going to take them under police custody today for further interrogation," he pointed out.
Kerala ISIS links: Police arrest two persons, including recruiter, from Kannur
Three youths - Mithilaj, Abdul Razzak and Rashid - with suspected links to the ISIS were arrested by the police in Valapattanam on October 25, followed by the arrest of two others the next day.
Last Updated Mar 31, 2018, 7:06 PM IST