Valentine's Day encouraged, Government to provide Rs 1.5 lakh for lovers: Kannada activist Vatal Nagaraj
Valentine's Day is generally opposed by many fringe groups in Karnataka
But always standing tall, playing cupid, is Kannada activist Vatal Nagaraj
He, today, has openly made a statement claiming that this day is beyond caste and religion, and applies to humans and animals alike
He not only wanted this day to be declared a holiday, but also said that the Centre must provide Rs 1 lakh and the State must offer Rs 50,000 to the lovers, who are ready to get married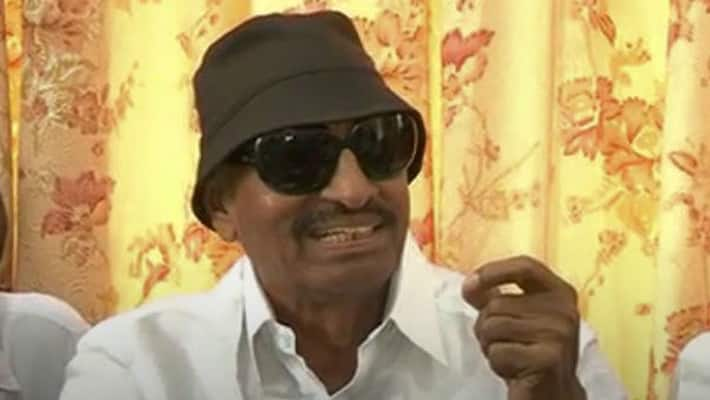 On Valentine's Day, Bengaluru streets may be swarming with couples. While on one hand, there are members of certain fringe groups trying to spread awareness claiming that this is a day unnecessarily promoted for illegal activities like drugs and sex, Kannada activist Vatal Nagaraj is busy spearheading a march supporting and encouraging lovers.
Watch the entire statement of Vatal Nagaraj here:
He proposed that the Centre must provide Rs 1 lakh and the State must offer Rs 50,000 in cash for lovers, who are ready to get married. Vatal also wanted this day to be observed as a holiday for he believes that love transcends caste, religion and species. 
Vatal Nagaraj arranged for a marriage ceremony of a goat-couple and took them on a procession in a silver chariot across Bengaluru to announce his loud support for Valentine's Day.
Last Updated Mar 31, 2018, 6:39 PM IST