This 'policeman' tried so hard to get into Bigg Boss house but this is what happened
Murthy became Mooru Koti Murthy to get an entry into the next season of Bigg Boss in Kannada
The video he posted tagging Bigg Boss reached his estranged wife, and she handed him over to the police
Here is an account of his plan to get an entry into Bigg Boss Kannada season 5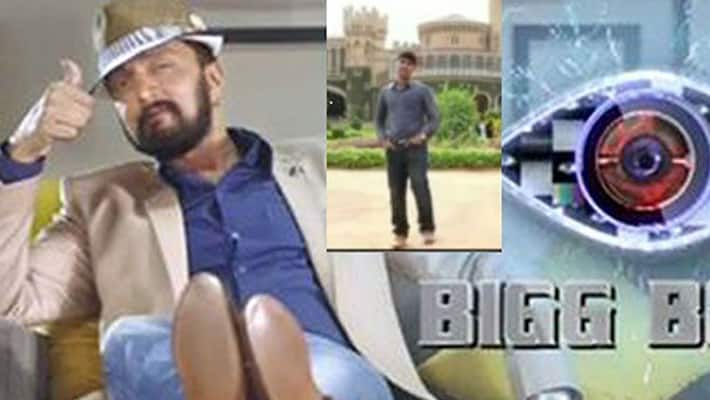 Murthy became Mooru Koti Murthy (Three Crore Murthy) just to get an entry into the next season of Bigg Boss in Kannada. But his wife did something he will never forget in his life.
Murthy from Mysuru was so happy after hearing the news that common people too can take part in Bigg Boss and decided that by hook or crook he has to be in the house of Bigg Boss.
Thus there are allegations that he has cheated people of Rs 3 crore and has renamed himself Mooru Koti Murthy meaning Three Crore Murthy just to get into Bigg Boss. The man posed as a police constable and had posted a video that he wanted to be a contestant in the Bigg Boss.
His video states, "As Sudeep Sir is known as Kichcha, Darshan as Challenging Star, Puneeth as Power Star, Ganesh and Golden Star people have named me Mooru Koti Murthy. I am a follower of Vijay Mallya. As he has made a huge amount of loan and has left the country, I have made a loan, and I have left my native place and is roaming from place to place. But people are alleging that I have a loan of Rs 3 crore. So, I call myself as Mooru Koti Murthy.
Further, he says, When the sun comes it's white, and when there is the moon it's night, but when Murthy comes it's Pakka Entertainment! I will give my life for the nation. If everyone donates their eyes and kidneys after death, I will donate one of my eyes and kidneys when I am alive. I am different form others.
His rant continues, and he says I have cheated many people. I have hurt my parents. So, entry in Bigg Boss is my only chance to say sorry. So please lett me get into the Bigg Boss house, he has pleased in his four-minute long video.
Downfall
However, this video did not get him entry into Bigg Boss house but surely into the gates of lockup.
The video has reached his wife, whom he had abandoned just one month after the wedding. He had received a dowry of Rs 1 lakh, 250 grams of gold and the wedding was conducted grandly at the cost of Rs 10 lakh. But this cheater had sent her back to her parents house within one month of the marriage.
When his wife Devika came across this video, she was so furious that she gave a complaint to the police and got him arrested. This video made another revelation to his wife that her husband was a fake policeman. He had got married to Devika posing as a policeman.
Last Updated Mar 31, 2018, 6:39 PM IST