Karnataka: Police personnel not out of orderly duties yet
It is 8 months since the State Government issued orders cancelling the Orderly system, a reminiscent of British Raj, in the police department.
It also announced that a followers system would replace the Orderly system. However, neither the followers appointed nor the orderlies relieved of their services
Home Minister Ramalinga Reddy said action will be taken to appoint followers at the earliest. Some technical hurdles are delaying the process.
DIG Neelamani N Raju reacted "why this information is being sought at the time the legislative assembly is in progress? Why should this information be given? Not possible"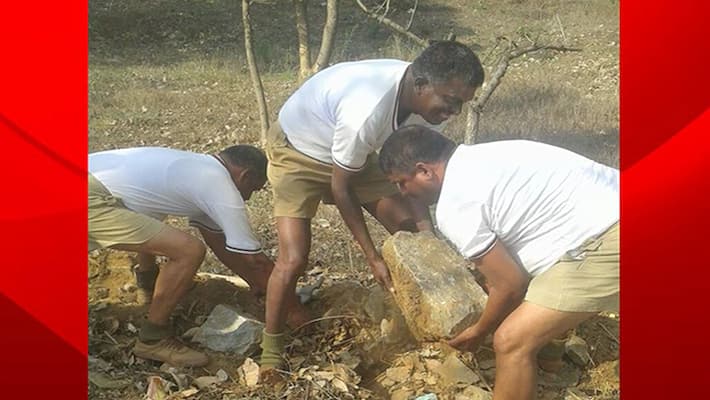 It is 8 months since the State Government issued orders cancelling the Orderly system, a reminiscent of British Raj, in the police department. It also announced that a followers system would replace the Orderly system. However, neither the followers appointed nor the orderlies relieved of their services, reported Kannada Prabha.
Constables, Head Constables and ASIs are forced to work as servants at the houses of higher officials carrying out 'duties' like dropping and picking up children from school, cooking, bringing food from home to office, washing cloths and vessels, gardening and other personal works.
Last year the police went on a strike pressing for various demands and one of the demands was to cancel orderly service. In fact the government had managed to convince the police for not agitating by cancelling the orderly service. Instead it was announced that 'followers' would be appointed for such duties. An order was issued on March 9, 2017.
ALSO READ: Tumakuru SP Divya Gopinath misuses police facility for personal use!
Home Minister Ramalinga Reddy said action will be taken to appoint followers at the earliest. Some technical hurdles are delaying the process he said.
However, the order has not been implemented after 9 months. Till followers are appointed the orderlies will not be relieved. There are over 3000 orderlies in the State. Every district has orderlies provided by district reserve force and State reserve force to serve one SP, 3 DySps and range IGPs.  A minimum of 20 orderlies per district are serving senior police officials.
In the Urban Reserve Police (CAR) there are 1239 staff who are deputed as orderlies for senior officers. In Bengaluru itself 105 CAR cadets are serving senior officers, besides their usual drivers and assistants. The rest of the CAR cadets work as drivers and assistants.
ALSO READ: Despite ban, police home orderlies still serving as cooks, gardeners, dhobis
These cadets are trained as guards, sentries, VIP security, election duty, special bandobust, anti-dacoit action, and to assist during natural calamities. The training becomes useless if they are appointed as orderlies. At present there is a shortage of staff and utilising these for their real purpose of appointments can ease the shortage said a senior officer.
Most of the orderlies designated to senior police officials are of the rank of head constable and assistant sub inspectors. Their basic salaries vary from Rs 18,000 to Rs 40,000. So, the State Government is paying thousands for domestic helps.
When contacted to ask for a statement, new DIG Neelamani N Raju reacted "why this information is being sought at the time the legislative assembly is in progress? Why should this information be given? Not possible"
Last Updated Mar 31, 2018, 7:04 PM IST