Nalapad back in jail, High Court to hear bail plea on March 9
Following a request by Vidvath's lawyer that he needs time to submit objections, HC postponed Nalapad's bail plea to March 9
Earlier, Sessions Court had rejected Nalapad's bail plea
MLA NA Haris's son Nalapad is in Central jail since February 21
Nalapad is accused of assaulting a businessman's son Vidvath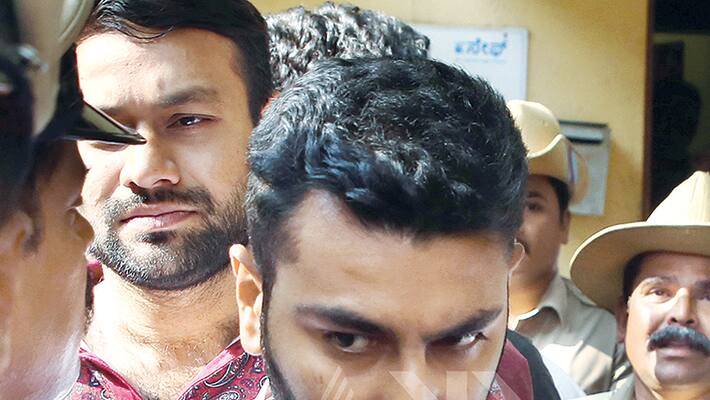 MLA NA Haris's son Mohammed Harris Nalapad, who is accused of assaulting a businessman Vidvath is sent back to Central jail as his bail plea was postponed to March 9 by the High Court.
The bail plea was postponed by the HC based on Vidvath's lawyer Shyam Sundar's request that he needs more time to file objections to the bail plea. Justice Sreenivas Harish Kumar adjourned the case giving a chance for the public prosecutor Shyam Sundar to file his objections. CV Nagesh, the senior advocate, is arguing on behalf of Nalapad.
Earlier, the Sessions Court had rejected the bail plea of Nalapad.
According to a report in Bangalore Mirror, the court session began at 10.30 am. Nalapad's advocate requested the court to hear the petition immediately. But the judge stated that the petition would be heard as per the cause list. Thus, Nalapad's petition had to wait too the hearing on 60 cases in the Daily Cause List was heard.
Nalapad landed in trouble as he assaulted Vidvath st Farzi cafe on February 17. Though he was not ready to surrender initially, it is said that his father, MLA NA Haris asked him to get surrendered and he did so 37 hours after the incident, i.e. on February 19.
Since that day, Nalapad is trying to get out of the legal clutches, but it looks like he is falling deeper into it. He was handed over to the police custody for two days till February 21, along with five of his friends.
ALSO READ: Vidvath discharged, but not taken home; Nalapad to appeal to High Court
Since then, his bail plea has been either postponed or rejected by the courts. Vidvath's father had argued that he wanted to appoint a special public prosecutor Shyam Sundar instead of public prosecutor arguing his case. Keeping in mind the fairness of the issue, the wish was granted.
Shyam Sundar has been so far successful in keeping Nalapad inside the jail. His arguments led to the postponement of Nalapad's bail plea hearing twice before the Sessions Court rejected it on February 28.
Meanwhile, after the police custody Nalapad and his associates were handed over to judicial custody on February 21, and since then, they are lodged in the Central Jail.    
After the rejection in the Sessions Court, Nalapad has filed a plea to the High Court, and the fate of bail will be decided on March 9.
It is also said that Vidvath delayed his discharge just to make sure that Nalapad stays in jail.
Last Updated Apr 4, 2018, 7:11 PM IST