Bentley accident in Bengaluru: Congress MLA's son Mohammed Nalapad booked in hit-and-run case
Police said a hit-and-run case has been registered against Mohammed Nalapad, son of Congress MLA NA Haris. Meanwhile, another man surrendered before police on Monday saying he was the one who drove the Bentley.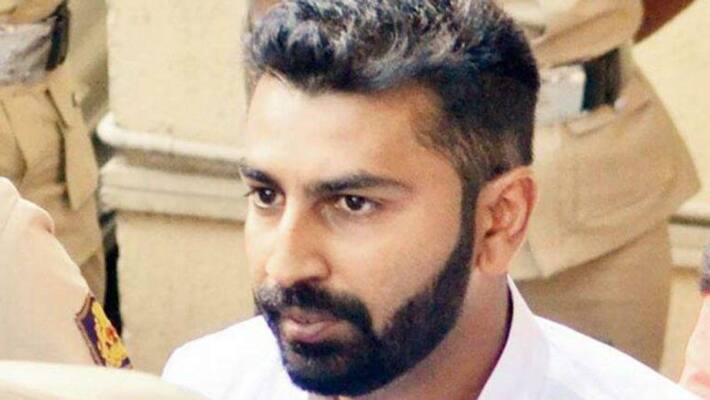 Bengaluru: The son of Shanthinagar MLA NA Haris, Mohammed Haris Nalapad has landed himself in trouble yet again.
A Bentley car, which was speeding on Bengaluru's Mekhri Circle underpass on Sunday afternoon rammed into two vehicles and ended up injuring four people.
A biker who goes by the name Praful Kumar is said to have sustained injuries and has broken his leg, while others have sustained minor injuries. Auto driver Suhail, and auto passengers Sabeeha and her six-year-old son, were injured in the incident.
Soon after the accident, the driver had abandoned the car, and no one knew who was responsible.
Bengaluru Joint Commissioner of Police (Traffic) Ravikanth Gowda has now said that the driver of the Bentley which caused the accident was Mohammed Haris Nalpad.
"
Sadashivanagar Traffic Police have registered a case and have summoned Nalapad for investigation.
The car bearing registration No TS 09 UC 0009 had hit a motor bike and an auto rickshaw at the said underpass at around 2:30 pm on Sunday.
The police officer said that soon after the accident, on Monday, a man went to the police station and surrendered saying he was the one driving the Bentley. However, investigation revealed that it was not true and that the man behind the wheel was Mohammed Haris Nalapad.
The FIR states that the car driver was travelling at high speed and was driving recklessly and that he fled after the accident. People had identified Nalapad's cousin Rafi Mohammed Naseer and his bodyguard Balakrishna, at the spot.
This is not the first time that Mohammed Haris Nalapad has been accused of violating the law. He was arrested by Cubbon Park Police on February 19, 2018, two days after he and his associates assaulted Vidvat, the son of a prominent businessman, in an uptown cafe in Bengaluru.
The chargesheet filed by the Central Crime Branch (CCB) revealed that Nalapad initiated the incident and provoked his aides with the intention of murdering Vidvat. He was denied bail by the sessions court multiple times and was in jail for 115 days before he finally procured bail in June 2018. 
Last Updated Feb 11, 2020, 4:12 PM IST