Government forced me to treat DySP Ganapathi death as suicide case, Madikeri doctor tells CBI
DySP MK Ganapathi was found dead in a lodge in Madikeri July 7, 2016
He had accused Minister George and two IPS officers for his death
Unhappy with CID report, the officer's family had approached Supreme Court
CBI is investigating into the case following the Supreme Court directions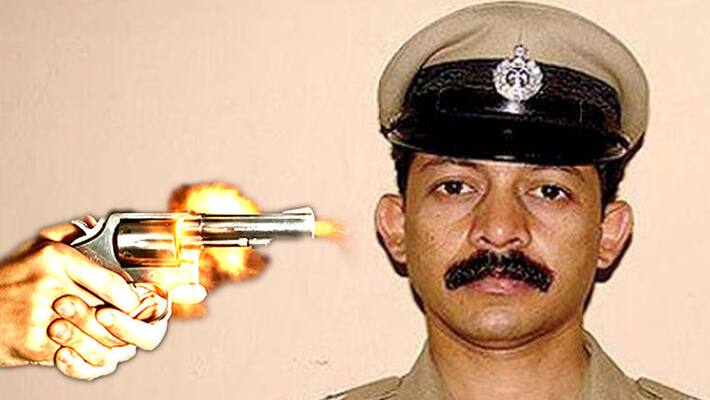 In what could be a major twist to the sensational death of MK Ganapathi, Madikeri government doctor had reportedly admitted before the Central Bureau of Investigation (CBI) officers that the post-mortem of Ganapathi was conducted as per the government directions. At a time when the BJP is baying for Minister KJ George's resignation, the doctor's admission is sure to raise hackles of the government.
According to Suvarna News, Dr Shailaja, a doctor at Madikeri government hospital deposed before the CBI that is investigating the police officer's death following the Supreme Court directions.
Dr Shailaja reportedly told the CBI officers that the government asked her to treat the case as a suicide. "I was under extreme pressure by the government to treat this case as suicide. Hence, as per the government directions, I did so," reports Suvarna News quoting sources in the CBI.
Also read: DySP MK Ganapthy suicide comes to haunt George again as SC orders CBI probe
This has raised questions over whether the State government interfered in the case as the government was under severe criticism after the officer accused then Home Minister KJ George and two IPS officers - Pronab Mohanty and AM Prasad - forcing him to end his life. Coming under pressure, George had resigned from the ministry, and the government had handed over the investigation to the CID. While the CID gave a clean chit to minister George and, several questions were raised in the CID investigation's loopholes.
The CID findings stated that no evidence was found to establish the allegations made by the officer against Minister George and two IPS officers. And it had filed a 'B' report (closure report) in the case.
Also read: Amid depression, DySp Ganapathy led a controversial career
Recently, the Supreme Court handed over the case to CBI after Ganapathi family members contested against the CID findings. The CBI during its investigation reportedly found a bullet in the lodge where Ganapathi was found dead, indicating the loopholes in the CID investigations. Now, Dr Shailaja's admission that she conducted the post-mortem as per the government order has given rise to many questions.
Last Updated Mar 31, 2018, 6:36 PM IST