Bengaluru girl petitions to PM Modi to declare chronic type 1 diabetes a disability
With all the life threatening diseases in the world, the one with no permanent cure is Type 1 Diabetes
A 15-year-old Bengaluru girl who suffers from type 1 diabetes has posted a petition addressed to Prime Minister Narendra Modi demanding that her condition be declared a disability
Type 1 diabetes is a chronic condition where the pancreas produces little or no insulin and there is no cure to the condition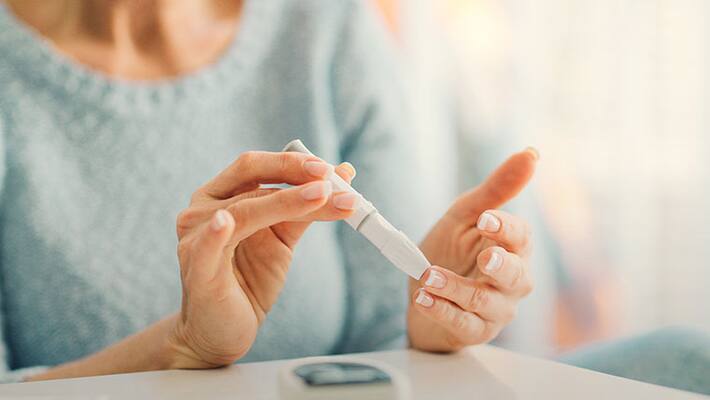 With all the life threatening diseases in the world, the one with no permanent cure is Type 1 Diabetes. Every year thousands of children in India develop the diseases and the cost of treatment, approximately Rs 4000 per month for a 30 kg child, is often beyond the reach of many families. 
A 15-year-old Bengaluru girl who suffers from type 1 diabetes has posted a petition addressed to Prime Minister Narendra Modi on Change.org demanding that her condition be declared a disability.
Most children with diabetes have Type 1 Diabetes due to deficiency of insulin. These children are completely dependent on insulin and would die without it. They also frequently develop hypoglycemia (low sugar levels) another life threatening condition. 
"Include type 1 diabetes as a disability. We might look normal but we are not," reads Adya Satapathy's online petition, which is backed by a group of NGOs and Novo Nordisk Education Foundation.
Type 1 diabetes is a chronic condition where the pancreas produces little or no insulin and there is no cure to the condition, reported the Times of India.
Adya said they can't be on empty stomach even for a few hours for fear of suffering a hypoglycemic (low blood sugar) attack and fainting. They can even slip into coma if not revived.
"We encouraged our daughter to be open about her condition. Some children hide it from their school staff because of stigma. There is lack of awareness in India about type 1 diabetes. Schools have to educate and train their staff in assisting and managing children with type 1 diabetes, a life threatening disorder," said Adya's mother Asha to the Times of India.
 Dr P Raghupathy, professor of paediatric endocrinology at Indira Gandhi Institute of Child Health told to TOI, "These children need constant care and cannot be left on their own, particularly if they are less than five years old. There is always the risk of these kids losing consciousness owing to low blood sugar levels. Support from schools matters."
CBSE schools have issued a circular stating that children with low blood sugar levels during exams should be allowed to take snacks in between and be given extra time.
Last Updated Mar 31, 2018, 7:06 PM IST