Bengaluru MTech student arrested For harassing Indigo air hostess
MTech student of a Bengaluru college was arrested by the police on complaint of two air hostesses of Indigo flight
Kshithij Gurung of Kolkata studying MTech in a private college in Bengaluru and was on board in the Indigo flight
He allegedly touched the air hostess in an inappropriate manner and when questioned slapped another air hostess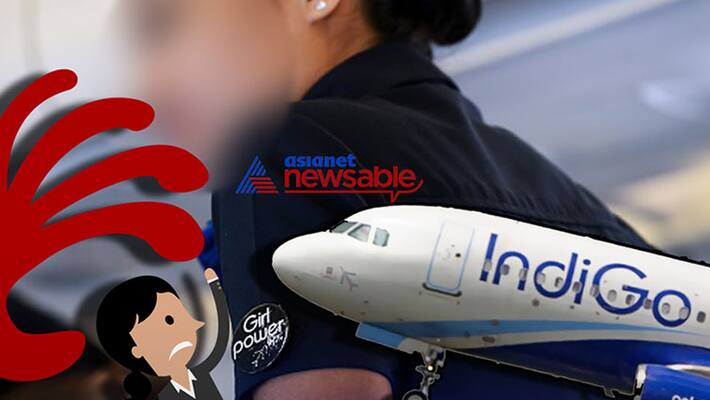 An MTech student of a Bengaluru college was arrested by the police on the complaint of two air hostesses of Indigo flight in the City.
Kshithij Gurung of Kolkata studying MTech in a private college in Bengaluru and was on board in the Indigo flight. When the air hostess came to him asking if he wanted anything, he touched her inappropriately. Noticing this, when another air hostess questioned him, he allegedly slapped her. Then the passengers had to intervene to bring the situation under control.
Both the air hostesses have complained about the Kempegowda Internation Airport Police Station in this regard.
Kshitij was flying from Kolkata to Bengaluru on an Indigo flight when the incident occurred.
The police have filed a complaint, and Kshitij was arrested.   
It can be noted that Indigo flight staff are under criticism for misbehaving the with the travellers. Recently, Badminton Champion PV Sidhu had complained that the staff was rude and misbehaved with her.
ALSO READ: Olympic silver medalist PV Sindhu lashes out against IndiGo staff's misbehaviour
Another video of the Indigo staff pinning a passenger to the ground has gone viral. According to latest news the Indigo has tendered an apology in this regard. 
#indigoairlines most idiots are hired by indigo airlines. Never travel from this. Shame! Shame ! Shame ! pic.twitter.com/L7MGdCOlTv

— Upendra Singh (@theupensingh) November 8, 2017
Last Updated Mar 31, 2018, 6:53 PM IST