'Queen' Trishika Kumari was showered with gold and antique jewellery
Last time the Palace had witnessed the baby shower of Maharani Tripura Sundari Ammanni in 1961
Yadu dynasty's titular head Yaduveer Krishnadatta Chamaraja Wadiyar and Trishika are expecting their first child by the year end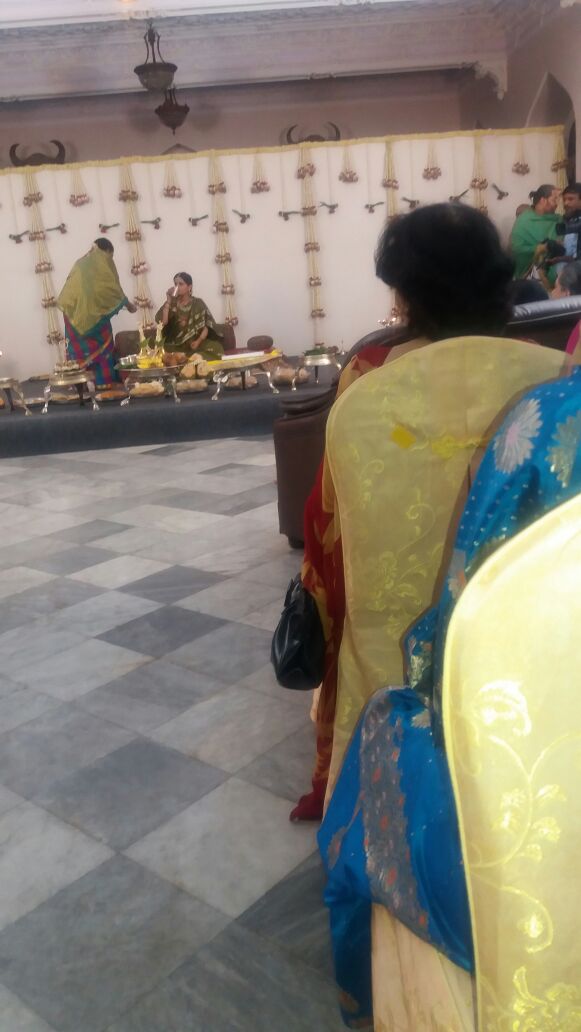 Dasara may be over in Mysuru, but the Amba Vilas Palace in the City is still in celebration mode. On Wednesday, the Wadiyar family held a baby shower for 'queen' Trishika Kumari Devi who is bearing the heir to Wadiyar family. The family is expecting to see a royal heir after nearly six decades.
The titular head of the Yadu dynasty Yaduveer Krishnadatta Chamaraja Wadiyar had married Trishika Kumari Devi in June 2016. Yaduveer and Trishika are expecting their first child by year-end.
The function which was a close-knit family affair and saw the attendance of who's who from the royal family. There was opulence and grandeur at the ceremony. Trishika was showered with gold Veena, boots, cradle and a basket among others - all in gold. She was also gifted antique jewellery that has been in the Wadiyar family for over centuries. The family had taken much care to avoid the media glare. However, these photos have emerged two days after the ceremony giving the public a glimpse of the royal baby shower.
The last time when palace witnessed a similar ceremony was when Maharani Tripura Sundari Ammanni was expecting in 1961. Before that, it was of queen Vani Vilas Sannidhana in the 1890s.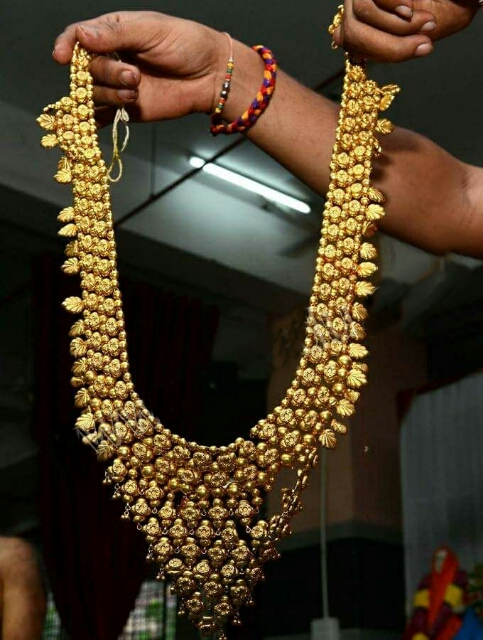 Yaduveer was adopted by Maharani Pramoda Devi Wadiyar, wife of late Srikantadatta Narsimharaja Wadiyar in 2015. Only alternate scions in Wadiyar family have had children.
Legend has it that Alamelamma, wife of Tirumalaraja, Vijayanagara king was upset that Raja Wodeyar had captured her husband's empire. In anger, she cast a curse before jumping into the Cauvery killing herself in Malangi village in Talakadu. The curse spelt that Talakadu would turn into sandy land, Malangi river would be turbulent with whirlpools and Mysore royals would never have heirs.
Now, Talakadu incidentally has turned into a sand town, and Malangi river is known for whirlpools. Only the alternate scions in Mysuru royal family have children.
Last Updated 31, Mar 2018, 6:31 PM IST