No intention of allowing new bars to open in Karnataka: CM Siddaramaiah
Chief Minister Siddaramaiah clarifies that there are no plans to allow new bars in the state, despite recent reports. This statement follows concerns raised by MLA D. G. Shantanagowda and emphasizes the importance of understanding public sentiment. Efforts to combat alcohol addiction continue with awareness programs and marches.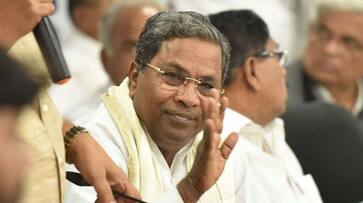 In a clear statement, Chief Minister Siddaramaiah has said that the government has no intention of allowing new bars to open in the state. During a press conference in Mysuru, he made it clear that neither the government nor Deputy Chief Minister DK Shivakumar has made any decisions about granting licenses for new bars.
Siddaramaiah stressed that there is no need to discuss this matter right now. He emphasized the importance of understanding how the people of the state feel about it. He reiterated that, currently, there are no plans to give licenses for new bars.

Unauthorised shops along congested roads in Bengaluru will be removed: DyCM DK Shivakumar
This announcement comes after MLA D. G. Shantanagowda expressed his unhappiness about reports of new liquor shop licenses. Shantanagowda explained that he attended a conference called "Alcohol Addiction Free Practitioner's Conference" at Gandhismriti after the Chief Minister said no new liquor shop licenses would be given. 
He felt upset about news reports suggesting that the government might be thinking about allowing new liquor shops, especially when farmers are already facing difficulties due to drought.
Siddaramaiah had already said in Chitradurga that he would not allow new liquor shop licenses. While all this is happening, there are ongoing efforts to make people aware of the dangers of alcohol addiction through various programs and camps. Siddaramaiah also said that he plans to personally thank Virendra Heggade for his work in this area.

Karnataka govt set to introduce electric buses to Mangaluru Airport
A march to raise awareness about alcohol addiction called a "jatha," was organized from Sangolli Rayanna Circle near the private bus stand to Hirekal Math. Women actively took part in the march and chanted slogans to support a society free from alcohol. 
The event received support from Project Officers Babu and Naveen, as well as prominent figures including former President of Jana Jagruti Vodisha Hoskeri Suresh, Kumaraswamy, Kattige Nagaraja, and Basavaraju.
Last Updated Oct 8, 2023, 3:02 PM IST