Karnataka: Probe into medical irregularities during Covid pandemic under BJP govt
Karnataka's Congress-led government forms a committee, headed by retired High Court judge Justice John Michael D'Cunha, to probe alleged irregularities in Covid-19 medical supply. Investigation covers equipment procurement, oxygen management, and related mismanagement during the pandemic.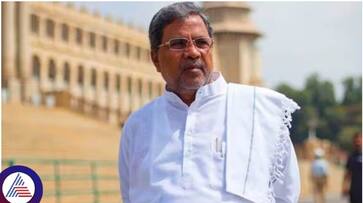 The Congress-led government in Karnataka has announced a committee to investigate alleged irregularities in the supply of medicines and oxygen during the Covid-19 pandemic. The move comes after the Congress party, before assembly elections, had announced to look into the medical mismanagement that happened during the pandemic. 
The Committee will be headed by a retired High Court judge, Justice John Michael D'Cunha, the panel is expected to submit its report within three months, as per the government order, issued on Friday.
Congress government in Karnataka is repressive, silencing dissenting voices: BJP
The Public Accounts Committee had raised allegations of medical mismanagement in its reports from July-August 2021. The committee, led by Congress member HK Patil, who is now the Law Minister in the Siddaramaiah government, accused the previous BJP government of misreporting deaths during COVID-19 and mismanagement of medical resources, including the supply of oxygen to the patients.
The investigation aims to intervene in the allegations concerning the purchase of medicine, equipment, and other materials by the Health and Medical Education Departments, along with the agencies. The commission will also examine claims regarding oxygen management and deaths resulted due to oxygen shortages.
The government has directed the departments to provide necessary documents and assistance for the commission's investigation. Further, the commission is empowered to conduct quality tests through an independent agency if found necessary. The committee headquarters will be in Bengaluru, and it will operate under the Commission of Inquiry Act 1952 and the Code of Civil Procedure.

Karnataka: War of words continue between BJP and Congress
Chief Minister Siddaramaiah, stated that the government is committed to investigating various alleged irregularities, including those related to equipment procurement during the pandemic. 
The government also issued a new notification to probe allegations of contractors demanding a 40% commission for releasing funds during the previous BJP government. This new inquiry commission, also operating under the Commission of Inquiry Act 1952, will be led by retired High Court judge Justice HN Nagamohan Das. The government retracted its earlier notification and introduced this new initiative.
Last Updated Aug 27, 2023, 2:47 PM IST