Karnataka CM Siddaramaiah takes suo moto action against fake news, hate speech
Karnataka Chief Minister Siddaramaiah has instructed the police to proactively address disruptions to societal peace, including unethical conduct by law enforcement officers, hate speech, and false information dissemination. He emphasized the link between development and maintaining law and order and called for zero tolerance for unethical police behaviour.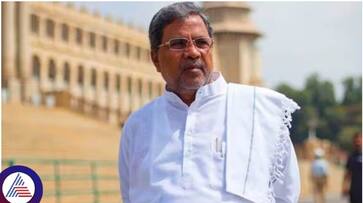 Karnataka's Chief Minister, Siddaramaiah, has issued a directive for the police to take proactive measures against individuals disrupting societal peace, including law enforcement officers engaged in unethical conduct, purveyors of hate speech, and disseminators of false information.
During the annual gathering of senior officials at the State Police Department headquarters on Nritapatunga Road in the city, he stressed the critical link between development and maintaining law and order. He stated that the state's progress is intricately tied to the effectiveness of its law enforcement system.

Karnataka CM sets ambitious Rs 36,000 crore revenue target for excise department
The government has adopted a clear stance of zero tolerance for unethical police behaviour. Chief Minister Siddaramaiah admonished the police to initiate cases voluntarily and to pursue appropriate legal actions against those who flout the law, spread false information, and sow discord through hate speech.
Siddaramaiah urged the police to uphold their duty diligently, emphasizing that the most marginalized members of society should receive justice. He stressed the importance of respectful treatment for citizens visiting police stations, with immediate registration of First Information Reports (FIRs) upon receiving complaints. He firmly reiterated that discrimination between the poor and the privileged should not be tolerated within police stations.

'India's name should remain unchanged': Karnataka CM Siddaramaiah stands firm
Home Minister Dr G. Parameshwar, speaking at the same event, highlighted the Karnataka State Police Department's strong reputation in the country. He revealed plans to implement a modern technology-based system to monitor the state's 1,116 police stations. 

The program was attended by State Government Additional Chief Secretary and Home Department Principal Secretary Rajneesh Goel, Chief Minister's Political Secretary K. Govindaraju, and DGP-IG Alok Mohan.
Last Updated Sep 16, 2023, 3:03 PM IST