Karnataka CM sets ambitious Rs 36,000 crore revenue target for excise department
Karnataka Chief Minister Siddaramaiah emphasizes the need to combat illegal liquor smuggling, enhance tax collection, and address health concerns during a meeting with Excise Department officials. He sets a revenue target of Rs 36,000 crores and calls for monitoring illicit liquor movement, especially from Goa, while planning for tax recovery and departmental improvements.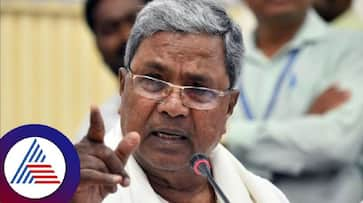 Karnataka Chief Minister Siddaramaiah has underscored the importance of intensified efforts to combat illegal liquor smuggling and enhance tax collection during a recent review meeting with Excise Department officials at Vidhanasoudha. In the meeting, he particularly stressed the need to curb illicit liquor trade, especially along the state's border with Goa.
During the discussion, Siddaramaiah expressed concerns about the adverse health impacts of smuggled liquor on vulnerable populations and emphasized the significance of vigilance in addressing bootlegging activities. To strengthen the Excise Department's operations, he set an ambitious revenue collection target of Rs 36,000 crores for the year, highlighting the vital role this income plays in the state's fiscal stability and development.

Mysuru: Kingfisher beer worth Rs 25 crore seized after 'dangerous substance' is detected, UB booked
CM Siddaramaiah also directed enforcement agencies to closely monitor the movement of illegal liquor, especially from Goa. He stressed the significance of revenue growth and urged all department officers to work towards the set target.

Karnataka: Alcohol to be 20% more expensive from today
Furthermore, the Karnataka CM called for action to recover tax arrears and announced plans for a separate meeting to discuss departmental improvements. He suggested employing Home Guard personnel at border checkposts and encouraged proposals for additional facilities.
The meeting was attended by various officials, including Additional Chief Secretary to the Chief Minister Dr. Rajneesh Goyal, Additional Chief Secretary of the Finance Department L.K. Atiq, Finance Department Secretaries Dr. P.C. Zafar and Dr M.T. Reju, Excise Commissioner Ravi Shankar, and Chief Minister's Political Secretaries K. Govindaraju and Naseer Ahmed.
Last Updated Sep 15, 2023, 11:30 AM IST