CM Siddaramaiah firmly denies transfer scam allegations, promises political retirement if proven
In the face of mounting accusations, Karnataka Chief Minister Siddaramaiah vehemently rejected claims of a transfer scam within his government. Addressing concerns during the vote of thanks on the governor's speech, he emphasised that the opposition's allegations were baseless and politically motivated.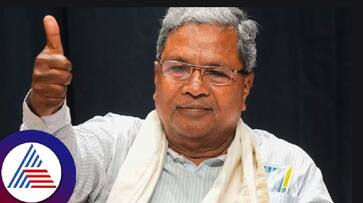 Siddaramaiah asserted, "There has been no transfer scam in our government. Opposition leaders are making false accusations out of political fear and insecurity as we are fulfilling our guarantees." He went on to challenge his critics, declaring, "If it is proved that I have engaged in transfer business in my political history, I will retire from politics."
Highlighting the achievements of his government within the first two months in power, the Chief Minister stated, "We have already fulfilled three out of five promises. General transfers are a standard practice in all governments." He dismissed the accusations made by former chief ministers Basavaraj Bommai and HD Kumaraswamy, emphasising his rejection of any involvement in a transfer racket or corruption.
Also Read: Controversial video sparks political furor: BJP Calls for probe into Yatindra Siddaramaiah's alleged influence
Siddaramaiah, with a political career spanning decades, asserted, "I have never been accused of corruption in transfers; there is no stigma on me in this long period of politics." He attributed the absence of corruption in his administration to clear directives given in the first cabinet meeting, stating, "I have clearly instructed the minister that there should be no corruption in transfers for any reason."
Additionally, the Chief Minister highlighted specific measures taken in his departments, such as Personnel and Administrative Reforms, Commercial Taxes, and Treasury, to prevent corruption. He concluded by affirming his commitment to maintaining ethical practices, stating, "I have not allowed any illegality or misbehaviour to happen even though I knew it."
Last Updated Nov 17, 2023, 12:25 PM IST