Cauvery Row: Karnataka bandh garners BJP's full support
In a resounding display of solidarity, former Karnataka Chief Minister Basavaraj Bommai, has thrown the party's full support behind the state bandh called by various pro-Kannada organizations in protest of the Cauvery water issue. The support from the BJP comes as the Karnataka government grapples with mounting challenges surrounding the contentious Cauvery river waters.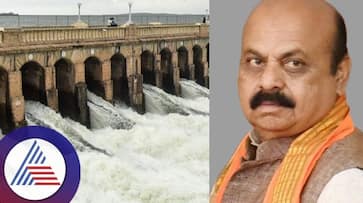 Addressing the media in Hubballi, Bommai emphasized that the struggle for Cauvery water remains unwavering, and as long as this battle continues, the BJP will be firmly entrenched in the fight. He also made pointed remarks regarding the recent order to release 3,000 cusecs of water, expressing regret that a more compelling argument was not presented earlier to prevent the release of such a substantial volume of water.
Unprecedented outrage over Cauvery water, 1 lakh letters written in blood to be sent to PM Modi
Bommai's assertion underscores the gravity of the situation, as he highlights that the water has already flowed, Tamil Nadu has breached tribunal orders, and a severe crisis for drinking water has emerged. In this trying time, the government's duty is to safeguard the well-being of its citizens, whether it pertains to the Cauvery or Krishna rivers.
Furthermore, Bommai criticized the government's response to the drought in North Karnataka, lamenting the lack of adequate relief for distressed farmers. He juxtaposed this with past instances where his party, the BJP, provided double compensation to farmers during floods, underscoring the current administration's perceived shortcomings in comparison.
Regarding the ongoing political landscape, Bommai acknowledged the Congress's struggle and the so-called "Operation Hasta", an attempt to woo back former MLAs. However, he maintained that this operation would not yield dividends for the Congress party.
Last Updated Sep 29, 2023, 2:35 PM IST