BWSSB appeals to Cauvery management to save river water for people of Bengaluru
The BWSSB requests Cauvery Irrigation Corporation to secure Bengaluru's water supply amid below-average monsoon, seeking 10 TMC water storage in Kabini and KRS reservoirs. Increasing demand prompts urgency.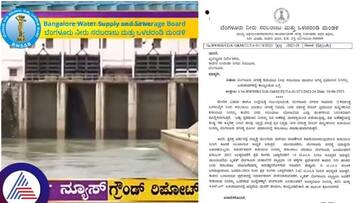 The Bengaluru Water Supply and Sewerage Board (BWSSB) has urgently requested the Cauvery Irrigation Corporation Limited to secure the water supply needed for the people of Bengaluru. Currently, 1,450 million litres of drinking water are provided daily from the Cauvery River to Bengaluru, serving a population of approximately 12.9 million.
To meet the city's needs, it's crucial that there is a minimum flow of 700 cusecs of water in the Shiva Dam, Malavalli. However, given the below-average monsoon rainfall in the state this year, there is concern about potential water shortages.

Karnataka: Water release from Kabini and KRS dam, started from Monday
The BWSSB has committed to supplying 1.6 TMC of water every month until December 2023 to ensure uninterrupted drinking water for the city. However, starting from January 2024, 2.42 TMC of water will be required monthly to meet the city's growing demand.

CWRC orders Karnataka to release 5000 cusecs of water to TN for second time
To address this challenge, the board has proposed storing an additional 10 TMC of water in the Kabini and KRS reservoirs. This reserve would serve 110 village areas in the Greater Bengaluru metropolitan region. The board has urged the Cauvery Irrigation Corporation to prioritize and facilitate this water storage.
This is the fourth time the BWSSB has written to the Cauvery Irrigation Corporation in pursuit of securing the necessary water supply for Bengaluru. Despite the board's efforts, the government has been diverting Cauvery water to Tamil Nadu, prompting this urgent appeal for water reserves in Kabini and KRS reservoirs.
Last Updated Sep 20, 2023, 6:23 PM IST