Bengaluru: Namma Yatri App to launch 'Purple Rides' to help specially-abled people
Bengaluru's Namma Yatri autorickshaw-booking app is launching Purple Rides, a service to assist individuals with disabilities. Juspay Technologies will train drivers in cooperation with EnAble India, an NGO supporting disabled individuals. The app allows users to identify as disabled, and drivers receive specific notifications and training to offer sensitive support.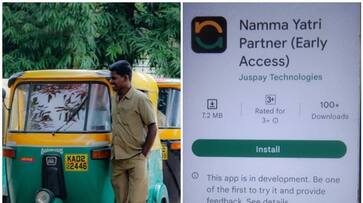 Bengaluru's Namma Yatri autorickshaw-booking app is introducing a new service called Purple Rides, specifically designed to assist individuals with disabilities. In a pioneering move for India, Juspay Technologies, the payment system behind the app, will provide training to autorickshaw drivers, ensuring they offer sensitive and considerate support to disabled passengers.
Namma Yatri has joined forces with EnAble India, an NGO dedicated to helping people with disabilities, to enhance the app's accessibility for users with visual, hearing, and physical impairments. An official announcement regarding these improvements is expected soon.

Bengaluru auto drivers' union set to launch MetroMitra for smoother rides from Metro stations
The app now includes a feature allowing users to identify themselves as "persons with disabilities" who may require assistance. When such a user books a ride, drivers receive a "purple tick" notification, indicating that the customer has a disability. Furthermore, drivers will receive information about the specific type of disability involved.

Bengaluru auto driver scams Bangladeshi vlogger couple, incident caught on camera
To better serve passengers with disabilities, autorickshaw drivers will undergo training on various tasks, such as folding and unfolding wheelchairs and assisting visually impaired travellers. They will be encouraged to make phone calls instead of sending text messages and to use their horn when they arrive at the pick-up location. 
Sensitivity training will be a part of their preparation to ensure they can meet the special needs and requests of these passengers. As a recognition of their efforts, drivers who successfully complete such rides will receive a Purple Badge and be honoured as Purple Ride Champions.
Last Updated Oct 5, 2023, 11:26 AM IST