Bengaluru's BBMP to develop lake monitoring app for managing waterbodies in city
BBMP's Lake department introduces an app to oversee Bengaluru's lakes. Of the 202 lakes managed, 19 are unused, 183 under development, and 114 fully developed. A 35 crore budget covers annual maintenance. The app allows the public to report lake issues and aims to enhance transparency by facilitating online monitoring of maintenance activities.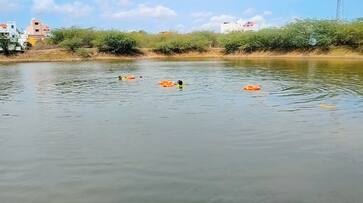 The Lake department in BBMP has created a new app to oversee the well-being of Bengaluru's lakes every year. Among the 202 lakes managed by BBMP, 19 are currently unused, while 183 are undergoing development and maintenance by the BBMP lake department. Of these, 114 lakes have already been fully developed, work is in progress for 42 lakes, and the remaining 27 will be developed gradually as funds become available.
A budget of 35 crores has been allocated for the annual maintenance of a total of 174 lakes, including 15 sewage treatment plants installed by the Corporation this year. Additionally, 10 lakhs have been allocated for the development of the lake monitoring app.

BBMP survey reveals 2.79 lakh stray dogs roaming Bengaluru streets
The public can use the app to file complaints regarding lake cleanliness and issues within the lake premises. Complaints will be directed to the relevant Zonal or Divisional Officers for quick resolutions.

Karnataka DyCM fined Rs 50000 for putting up illegal hoardings in Bengaluru
The app contains comprehensive information about all BBMP-managed lakes, including the size of the water area, the area of the lake premises, and details about amenities such as children's toys and exercise equipment.
The app's primary function is to enhance transparency in lake management. BBMP will contract out lake maintenance, and the lessees will be required to upload daily maintenance photos. This eliminates the need for daily on-site inspections by officials and allows for online monitoring. Vijay Kumar Haridas, Chief Engineer of BBMP Lake Division, stated that the app would be put to use soon, providing a valuable tool for lake management in Bengaluru.
Last Updated Oct 7, 2023, 10:05 AM IST