BBMP is the main enemy of Bengaluru: Karnataka High Court
The High Court criticized BBMP for failing to address illegal billboards in Bengaluru, directing a city-wide survey on authorized and unauthorized ads, actions against violators, and ad revenue. Further hearings in November may impose ad fees. The court's concern also includes BBMP's financial constraints and a decline in the city's aesthetics due to illegal advertising, demanding a comprehensive report within 28 days.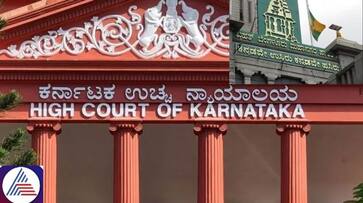 The High Court has criticized the Bruhat Bangalore Mahanagara Palika (BBMP) for its inability to tackle the issue of illegal billboards in the city. In response, the court has directed BBMP to conduct a city-wide survey of advertisements and provide a detailed report.
This report should cover the count of authorized and unauthorized advertisements, the actions taken against violators, and the revenue generated from these ads. The court's directive came during a hearing of a public interest petition filed by Maige Gowda and others, who are pressing for the BBMP and the state government to control the rise of unauthorized billboards in Bengaluru.

Karnataka High Court rebukes govt over lack of toilets and drinking water in state schools
The division bench, led by Justice Dixit, has scheduled further hearings for the second week of November, with the possibility of imposing fees for advertising if approved.
A significant concern raised by the High Court is the BBMP's failure to disclose information on fee collection in their court submissions. This oversight is viewed as a substantial loss for Bengaluru, leading to additional tax burdens on its citizens.

Karnataka HC slams BBMP over unauthorized election hoardings in Bengaluru
During the hearing, the BBMP's lawyer reported that notices had been issued against officials who neglected their responsibilities regarding illegal flex and banner hoardings. The court emphasized the need to follow through with these actions during the next hearing.
The court also highlighted the BBMP's financial limitations and its inability to provide essential city services. The aesthetics of the city have deteriorated due to the BBMP's inability to address illegal advertising. In response to these concerns, the High Court has instructed the BBMP to submit a comprehensive report on all aspects related to billboards within 28 days.
Last Updated Oct 13, 2023, 9:28 AM IST