West Bengal: Actor-MP Mimi Chakraborty opens up on Bollywood drugs case
Popular Bengali actress and politician, Mimi Chakraborty commented on the current drug menace in Bollywood and tweeted stating "patriarchy women in Bollywood go for drugs while men pray for their better halves".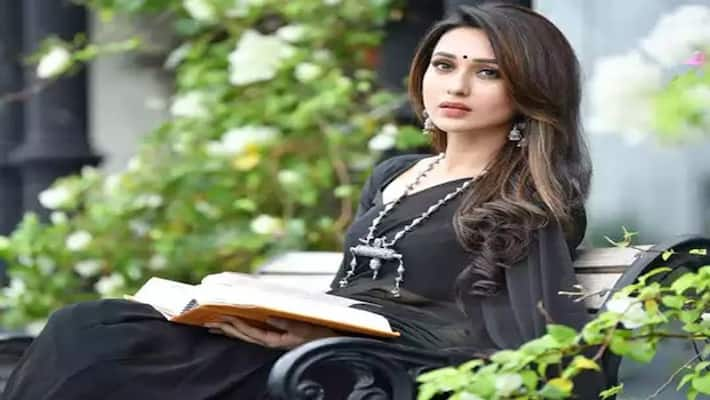 Kolkata: Popular Bengali actress and politician, Mimi Chakraborty on September 24 took to her verified Twitter handle to share her opinion on the alleged Bollywood-drugs nexus that is currently being probed by the Narcotics Control Bureau (NCB) as part of investigations in the Sushant Singh Rajput death case.
A TMC leader and Member of Parliament from West Bengal's Jadavpur constituency, Mimi had a sarcastic take on the matter after several B-town actresses including Deepika Padukone, Rakul Preet Singh, Sara Ali Khan, among others were summoned by the NCB.
Also read: West Bengal: Dissent in BJP's factional unit comes to the fore in viral audio clip
Mimi tweeted, "Yes patriarchy Women in Bollywood go for Hash nd drugs or whatever nd men in bollywood cook nd clean nd pray for their better half wit joined hands nd tears in eye Bhagwan unki raksha karna."
Mimi Chakraborty's post on social media caught everyone's attention. Pointing to the patriarchy, Mimi's post, which went viral, once again reminded us of Rhea Chakraborty's viral quote.
Also read: West Bengal: Terrorist activity performed under the name of madrasa teaching in Murshidabad
Mimi was in the news recently, after a taxi driver was arrested in Kolkata for allegedly making lewd comments against the actress-politician while she was traveling in her car. Mimi filed a police complaint against the driver at the Gariahat station after which he was arrested.
 
Last Updated Sep 25, 2020, 6:29 PM IST