Watch: Husband wins back angry wife with this filmy stunt in police station
A married couple in Jhansi had been quarrelling for a month
Tired the wife filed a complaint against her husband at the local police station
Her husband did the most romantic thing in front of the police officers and that won him back his wife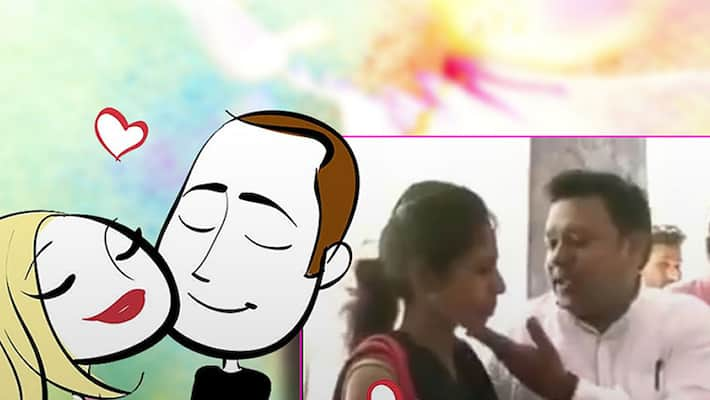 The way to a man's heart is through his stomach and a way to a woman's heart is through song.
Officials at the Jhansi police station in Madhya Pradesh have seen many relationships break in front of them but recently they saw the opposite happen.
A couple had been engaged in bitter quarrel for the past one month and unable to solve the issue at hand the wife registered a complaint against her husband at the Jhansi Police Station.
The duo were called for couple counselling and the husband seeing the situation was getting out of hand decided to pacify his wife. So in true Bollywood style he broke into song.
The song floored his wife who immediately melted and gave into his endearing song. He sang a romantic number by Atif Aslam which translates into a lover saying he has not learnt to live without his beloved (na seekha maine jeena  tere bina humdum).
Now that's a fun way of sorting out domestic quarrels.
Public relations officer from Delhi, IPS Madhur Varma posted a video on his twitter timeline which showed how the quarrel was finally solved.
Last Updated Mar 31, 2018, 6:33 PM IST