RBI in a rush to print currency notes; Is PM Modi selling a lie?
RBI prints defective currency notes in a hurry
ATMs do not have cash, banks do not exchange money
Where did the sufficient stock of money in banks go?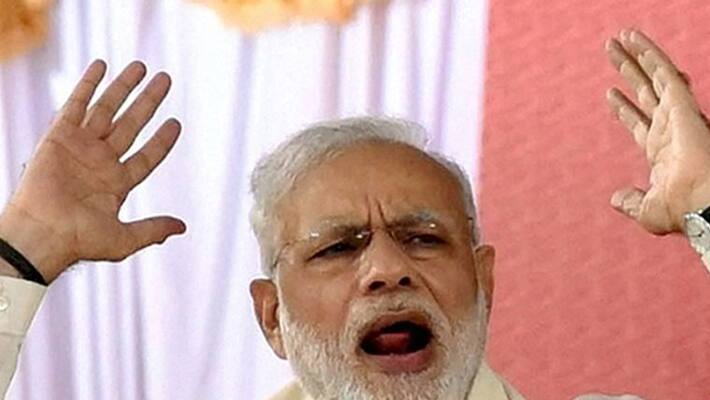 The RBI spokesperson Alpana Killawala while speaking to the Times of India, said: "It is likely that notes with printing defect has got released due to the current rush. However, people can freely accept such a note in transaction or return it to RBI."
As Arnab Goswami's famous punch line goes, the nation surely wants to know what measures were taken to handle the cash crisis when Modi planned the demonetisation and made a sudden announcement.
Banks have stopped exchanging the old ₹500 and ₹1000 currency notes. Most ATMs have a board 'No Cash' hanging with shutters down. Now RBI says the rush has caused defective printing.
This clearly states that no steps were taken to prevent common people from suffering by cash crunch. Instead of taking measures at least now, the government and his supporters of demonetisation are posting slogans on social media saying, 'people have to undergo problems for a while for the larger good.' Whoever speaks about the problems being faced by small vendors, retail businessmen or even someone trying to buy groceries are shown in a bad light.
An constant effort is being made by some people to term whoever speaks against Centre's demonetisation as black money holders or supporters of black money holders.
RBI spokesperson Killawala even said to Times of India, "Do small people want to use more than ₹4,000? Do they have that much of money?"
That is why the Centre did not think twice before modifying its demonetisations rules by first limiting the exchange amount to ₹2000 from ₹4,500, then completely stopping the notes exchange at banks.
Are now lies being sold by the leaders and people in responsible position? Those asking common people to suffer 'for a while' should understand that people are not against demonetisation but are not okay with the way it was implemented.
Common people being targeted to teach a lesson to the black money holders, who still do not have any problem in fulfilling their basic needs is not fair.
Last Updated Mar 31, 2018, 6:40 PM IST