PM Modi calls for high voter participation in Chhattisgarh, Madhya Pradesh Elections
Voting for 230 seats in Madhya Pradesh and the second and final phase of Chhattisgarh comprising 70 seats are underway, with all eyes on the Congress and the BJP who have been battling it out for the last few months to get to power.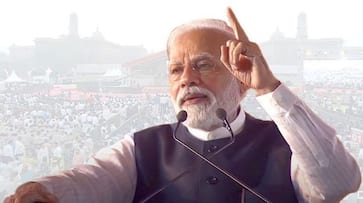 With the Chhattisgarh and Madhya Pradesh Assembly elections underway, Prime Minister Narendra Modi on Friday (November 17) urged citizens to actively participate in the democratic process, emphasizing the significance of each vote. Voting spans across all 230 assembly seats in Madhya Pradesh and 70 seats in the second phase of Chhattisgarh elections.
In a statement on X, PM Modi underlined the importance of voting and said, "Today is the second and last round of voting in Chhattisgarh assembly elections. I request all the voters to exercise their franchise. Your every vote is valuable for democracy."
Chhattisgarh Election 2023 Phase-2: Voting underway in 70 assembly seats
Highlighting the significance of voter enthusiasm in Madhya Pradesh, he expressed confidence in the electorate and said, "Today voting will be held for all the assembly seats of Madhya Pradesh. I am confident that voters from every region of the state will vote enthusiastically and will enhance the beauty of this great festival of democracy. My special greetings to all the youth of the state who voted for the first time in this election."
Madhya Pradesh Election 2023: Voting underway in 230 assembly seats
Echoing the sentiment, Chhattisgarh Chief Minister Bhupesh Baghel urged citizens to recognize the impact of their votes on the future.
He emphasized, "Today polling will happen for the remaining 70 seats...Your one vote will decide the future of youth, farmers, women...Please move out of your homes to vote...Vote for the betterment of Chhattisgarh."
Last Updated Nov 17, 2023, 8:29 AM IST