Kerala: Woman arrested for strangling husband to death, attempting to commit suicide in Palakkad
A woman allegedly killed her husband and attempted suicide on Tuesday (Sep 5) night at at Kadambazhipuram in Palakkad. The deceased is Prabhakaran Nair. His wife Shantakumari is in policy custody.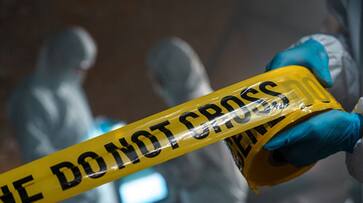 Palakkad: A wife strangled her husband to death at Kadambazhipuram in Palakkad on Tuesday (Sep 5).  Prabhakaran Nair was found dead inside his home on Wednesday, September 6. Shantakumari allegedly killed her husband and tried to commit suicide by jumping into the well.
She gave a statement to the police, saying that the incident took place on Tuesday night (Sept. 5). The next morning, she tried to commit suicide by jumping into the well. The neighbours informed the local police and fire brigade, and later she was saved.
Prabhakaran Nair's post mortem raised doubts about his death. Later, the mystery unfolded when Shantakumari was questioned by the police. She was arrested by the Kadampazhipuram police.
Kerala missing man murder: Plot of brutal murder unravelled; elder brother arrested
 A brutal murder unfolded in Thiruvananthapuram yesterday, where an elder brother murdered and buried his younger brother behind his residence. The murder took place near Thiruvallam. The younger brother (Raj) was killed by the elder brother (Binu) and buried near a waste pit near the house.
An argument between them led to Raj's murder. Raj had been missing for 11 days (since August 26th). Their mother went to a relative's home during Onam, and after returning home, she found Raj missing. She filed a missing-person complaint for Raj. Binu and his brother Raj were the only ones living in the house at Vandithadam. The body was exhumed and shifted to the Medical College Mortuary for post-mortem.
Last Updated Sep 7, 2023, 5:04 PM IST