Kerala on alert for Coronavirus, foreign passengers to be screened at airports
Kerala health department has issued high alert in the state over the outbreak of Novel Coronavirus. 291 people in China are affected by coronavirus and 6 have died.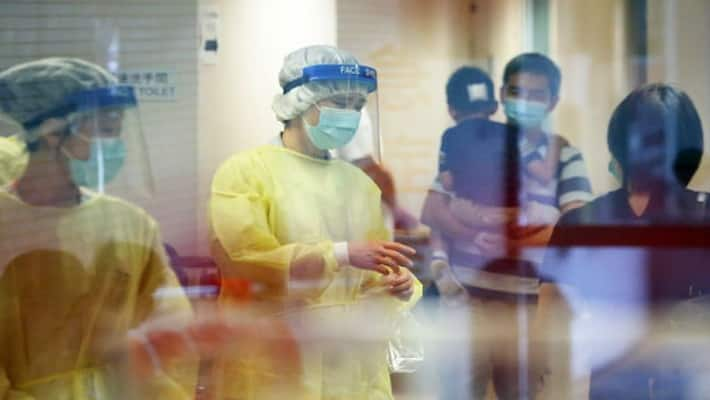 The health department of Kerala has issued an alert in the state over the Novel Coronavirus outbreak in China. The department has directed to carry a screening of foreign passengers at all airports in Kerala.
The department in a statement said that people, who are returning from China to Kerala, would be given special examination. They have also directed the people to contact respective medical officials in the state.
Coronavirus:
Coronaviruses are a large family of viruses, which cause illnesses to people and also circulate in animals including camels, cats and bats. Animal coronaviruses can also evolve and infect people.
Symptoms:
High fever, breathing difficulty are the symptoms of coronavirus. Detection becomes difficult if suffering from flu or cold.
Apparently, 291 people in China are affected by coronavirus and 6 have died. Reports also suggest that 4 cases have been confirmed overseas among Chinese travellers in South Korea, Japan and Thailand.
Meanwhile, secretary at the Union health ministry, Preeti Sudan, on January 22 informed that a total number of 43 flights and 9156 passengers arriving from China have been screened for novel coronavirus illness at seven different airports across the country so far.
However, no case has been detected through these screening efforts.   These airports include Chennai, Bengaluru, Hyderabad, Cochin, Delhi, Mumbai and Kolkata respectively.
The ministry of civil aviation (MoCA) had directed to make all logistics support and arrangement immediately with regard to screening of passengers arriving in India from China amidst Novel Corona Virus Disease (nCoV) outbreak in China.
Last Updated Jan 22, 2020, 5:37 PM IST