Kerala News Highlights: Munambam accident: One more body recovered; 2 still missing
Kerala News Highlights: Munambam accident: One more body recovered; 2 yet to be found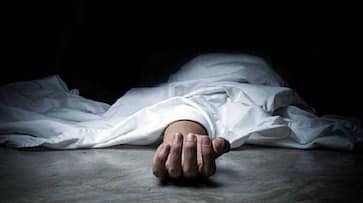 3.00 PM: Model Shiyas Kareem produced before Hosdurg court
Model Shiyas Kareem was produced before the Hosdurg court in a sexual assault case. He was arrested by the Chanthera police this morning.
---
2.00 PM: Munambam accident: One more body recovered; 2 yet to be found
One more dead body of a missing fisherman was found today. The deceased is Mohan. Two more fishermen are still missing.
---
1.00 PM: Security staff assaulted at Perumbavoor taluk hospital; 2 arrested
Raju, a security employee, was beaten up by two people who were with the patient to seek treatment on Friday night. In protest against this, the doctors, nurses and hospital staff of the Taluk hospital boycotted OP. The police registered a case on the complaint of the security guard.  Allapra resident Bipin Biju and Vengola resident Abhi Rahul were taken into police custody
---
11.45 AM: 'Complainant deceived me...' Kerala model Shiyas Kareem tells police 
Model-reality show star Shiyas Kareem told police that the woman complainant deceived him by hiding the fact that she was already married and had a son. He told Chanthera police that there was no sexual harassment.
---
11.15 AM: NewsClick case: Delhi Police raids former staffer's residence in Kerala's Pathanamthitta
The Delhi police on Friday (Oct 6) carried out a raid at the residence of a Kerala journalist and former NewsClick employee Anusha Paul in Kodumon, Pathanamthitta. The police seized her laptop and phone during the raid. 
Read More: NewsClick case: Delhi Police raids former staffer's residence in Kerala's Pathanamthitta
---
10.45 AM: Karuvannur fraud case update: The accused CPM councilor Aravindakshan and Jills were produced in the court. ED's custody application will be considered shortly.
---
10.00 AM: Kerala Spices Board fraud case: BJP Yuva Morcha leader absconding
Akhil Sajeev, the main accused in the appointment bribery case linked to Kerala Health Department will be produced before the Pathanamthitta court today (Oct 7). He is also the first accused in the Spices Board fraud case. Meanwhile, the second accused in this case, a BJP Yuva Morcha leader Rajesh, a resident of Ranni has gone absconding. He is also an accused in another fraud case. The complaint is that he cheated by taking Rs 4,39,340 (4.39 lakhs) from a native of Omallur. 
Read More: Kerala Spices Board Fraud: BJP Yuva Morcha leader absconding
---
9.30 AM:  Munambam boat accident: One body of fisherman found
The body of a fisherman was found today 5 nautical miles from Azhikode in Munambam. The deceased has been identified as Sarath (25) a resident of Vypin Chappa.
---
9.00 AM: Chanthera police record arrest of actor Shiyas Kareem in sexual assault case
Actor-model Shiyas Kareem was brought to Chanthera police station in Kasaragod at 6 am today. After a medical examination, he will be produced before the Hosdurg court. The reality show star has been arrested in connection with an alleged sexual assault case and a fake promise of marriage.
---
8.29 AM: Munambam boat accident: Search for missing fishermen continues
The search for the missing fishermen is progressing in Munambam. The accident took place on Friday when a boat carrying 7 fishermen capsized. Three were rescued, while four are yet to be traced. 
---
8.23 AM: One dead after cargo lorry overturns in Malappuram
A cargo lorry overturned in Vattapara of Malappuram district on Saturday (Oct 7) at 4 am leaving one dead and the other injured. The deceased is Gopal Jadhav (41), a native of Karnataka. Karnataka native Prakash was brought to the highway police hospital after being flung from the vehicle when it overturned.
---
8.14 AM: Trains running in Kerala to delay for new Vande Bharat Express; measures likely to prolong
Regarding the issue of trains being delayed for Vande Bharat on the Ernakulam-Ambalapuzha route, there is little chance of an immediate fix. This is a result of the slow rate at which the track on this single-track stretch is being doubled. According to AM Arif, MP, the Thuravoor-Ambalapuzha route, which has been awarded authorization to double the route, can only begin construction work by December.
 
Last Updated Oct 7, 2023, 7:56 PM IST