Kerala: Madrassa teacher booked under POCSO for molesting boys; Parents being forced to settle the case?
A Madrassa teacher named Habeeb was booked under a POCSO case for molesting minor boys in Malappuram. It is alleged that the victims' parents were being pressurised to change their statements.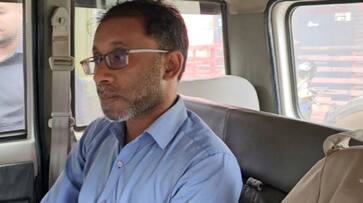 Malappuram: A Madrassa teacher was arrested by Valanchery police for sexually assaulting minor boys last Monday. The accused Habeeb, who was booked under POCSO, is a resident of Kuttipuram in the Malappuram district. Soon after his arrest came to light, the victims' parents allegedly complained that several local civic leaders and mosque committee officials were pressurising them to change their statement.
Also read: Man attacks mother, sister with petrol bombs; arrested
The family members of the victims said that ever since the information about the molestation was reported to Childline, pressure has come from all directions. Earlier, several children had come forward accusing Habeeb of the harassment. However, it is alleged that due to pressure, many people withdrew their complaints. Arif, an activist, claimed that he was threatened for attempting to offer legal assistance to the victims. 
The Valanchery Mahallu Committee, however, claims that no such incident has occurred. According to the police in Valanchery, no one has approached them with complaints of pressure. A complaint against the Madrassa teacher has been filed, according to the seven children's statements. According to Tirur DySP, they are looking into whether there are any further victims.
Earlier, in a similar case, a Madrassa teacher was arrested in a POCSO case in Palakkad. Mohammad Fazal (23), a native of Vavanur in Koottanad South, was arrested in the Kunnumpara area. This is the second time Fazal has been arrested in a POCSO case. He is accused of an incident where a 14-year-old boy studying at a religious institute in Karukaputhur was sexually assaulted. 
 
Last Updated Oct 6, 2023, 11:29 AM IST