Kerala Governor approves Livestock Amendment Bill; no decision yet on other pending bills
Amid the ongoing tussle with the Kerala government, Governor Arif Mohammed Khan approved one of the ordinances passed in the Legislative Assembly.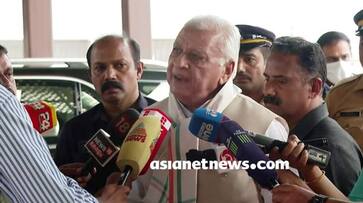 Thiruvananthapuram: Governor Arif Mohammed Khan approved the Livestock Act Amendment Bill amid the tussle with the state government. He also approved the appointment of two of four PSC member recommendations. The appointment of Prince Kuriakose and Balabhaskar was approved. Meanwhile, the recommendation of appointment of 2 members was still not approved by the Governor. 
The state government had very few inspection procedures in place in case contamination was found in cattle feed and poultry feed imported from other states. This setback will be mitigated by the governor's signed ordinance.
The Governor responded to the issue of not signing the bills by stating that he is not a rubber stamp of the government. He reiterated that Chief Minister Pinarayi Vijayan should personally come and explain the questions on the bills which he has not signed. The government should take care of the maintenance of the Raj Bhavan. The Governor criticized the Chief Minister's call for a march to the Raj Bhavan as a pressure tactic and the language of violence.
Chief Minister Pinarayi Vijayan on Tuesday said that there is a limit to violation and that he will call all the farmers and march to Raj Bhavan against the Governor who has not even signed a bill to solve the problems of farmers in Idukki.
Recently the Kerala government moved the Supreme Court against the Governor for refusing to grant assent to bills approved by the legislature. The government filed a petition stating that the governor has not signed eight bills. The government is of the view that the decision on the bills cannot be extended indefinitely. The government's move is based on legal advice.
Last Updated Nov 15, 2023, 11:24 AM IST